Gucci inaugurates a new bar in Florence
The opening of Gucci Giardino 25 will be held tomorrow in Piazza della Signoria
On February 14th the new Gucci café & cocktail bar in Florence will open, which will enrich the Gucci Garden creative space and will be called Gucci Giardino 25. The name of the bar turns in Italian the original name of the venue inaugurated by the brand in 2018, adding the number 25 that accompanies the brand's collections since the arrival of Alessandro Michele at its helm. Drawing inspiration from the historic florist who occupied the spaces of the bar, the new restaurant will mix the classic aesthetic imagery of Gucci with the typical appearance of Florentine shops with the vibe of a French refined bistro. The ceiling of the location is decorated with wooden beams while the walls by a boiserie that recalls the style of the late '700. The rest of the space is occupied by columns with carved capitals, mustard yellow panels framing the mirror tiles in relief behind the marble counter, tables that reflect the lighting of the ceiling and there is also a series of sitting areas capable of accommodating up to sixteen guests on sofas and chairs upholstered in peacock blue leather.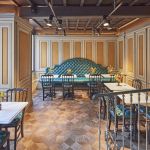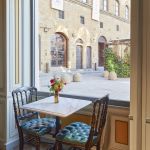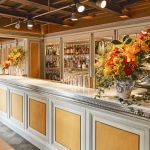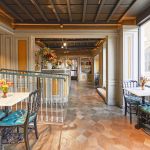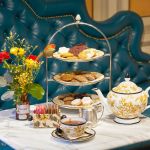 The double identity of Giardino 25, reminiscent of those eighteenth-century restaurants open from morning to evening, is expressed in the menu inspired by the Florentine tradition following the dictates of seasonality and freshness of the ingredients. They range from pastry for breakfast, with creations inspired by Japan and Mexico, as well as the classic Italian tradition, while a list of gourmet meals accompanies both lunch and dinner. The pride of Gucci Giardino 25's services is afternoon tea, with infusions and tea accompanied by sweet and savory dishes, but also coffee with a choice of special blends. Behind the bar counter, there is the Umbrian mixologist Martina Bonci, who has signed a drink list that infuses the great tradition of Italian cocktails with the aesthetics of Gucci such as the "Mémoire di Negroni" or the non-alcoholic drink "1921", a tribute to the year Gucci was founded.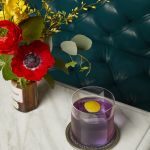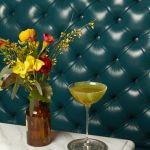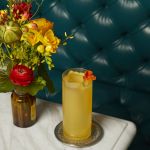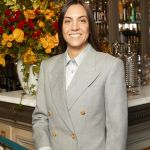 Gucci Giardino 25 is open in Florence in Piazza della Signoria, 37r every day of the year, except Ferragosto and Christmas, from 8 am to 1 am. Reservation is required.