The four great tennis slams portrayed by Martin Parr
In his new book, the legendary English photographer captures the tennis aesthetic on and off the court
From 2014 to 2018, Martin Parr was granted exclusive access to the four grand slams that dominate the world of tennis: the red clay of Roland Garros, the green grass of Wimbledon, the concrete courts of the US Open and the sunny clay of the Australian Open. With his very attentive, almost documentary gaze, which captures details and flaws, the legendary British photographer wanted to tell the world of tennis from another point of view, choosing as a privileged subject that audience of tennis fans and enthusiasts who never miss a match, which makes every gesture a ritual and every game a moment to be experienced firsthand.
Today Parr has decided to collect 80 of the shots taken during this period of time, many of which were still unpublished, in one volume, Match Point: Tennis by Martin Parr. What stands out, once again, is Parr's unique ability to portray everyday, normal faces and gestures, making them appear both extraordinary and uncommon. Parr's shots, vivid, hilarious, intense, offer a unique vision of life on and off the court and feature fans, stewards, ball boys, the audience in the stands, the merch, the colourful outfits of guests and athletes, in a colour palette that has become his signature.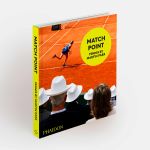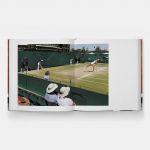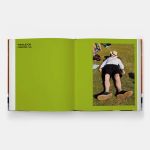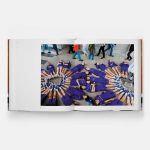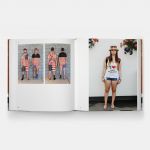 "After five decades of taking pictures, Parr has collected photographs with the same dedication as Roger Federer has collected trophies", writes in the introduction of the book Sabina Jaskot-Gill, Associate Curator of Photographs at the National Portrait Gallery.
The book Match Point: Tennis by Martin Parr, published by Phaidon, is now available online at a price of €49.95.