C0C digital festival lands in Milan
As part of the collaboration between Stone Island and Club To Club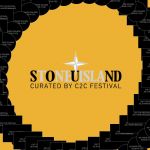 After having animated the Turin nights, the C0C digital festival 'The Festival As A Performance' will also arrive in Milan - a virtual clubbing project that celebrates the cultural heritage of the main Italian cities. The most famous places in Milan will be the scenery of original artistic and musical performances by the two artists XIII and KODE9. C0C is Club To Club's response to clubbing stasis with the digit "0" instead of the "2" which represents a new starting point to imagine a new possible contemporary utopia in support of local scenes and communities.
The digital event will also be part of Stone Island Sound, the curatorial project in support of music and art creatives born from the collaboration between Stone Island and the C2C Festival. After presenting XIII's Invers Solaria EP, it announced the release of a new series of in-store playlists and soundtracks that will bring the sound of independent music scenes from around the world to the brand's flagships.
All the info about C0C, 'The Festival As A Performance' is available on the event's official website.