The Maserati camo
Made for the car cover dedicated to the MC20
Absolute star of 2020 Maserati, the MC20 redefines the concept of style. The supercar of the Modena company is the protagonist of a new must-have accessory for all fans: a camouflage car cover. Featuring the Maserati logo repeated to form a camouflage pattern, the car cover is made of bi-elastic, breathable and lined material.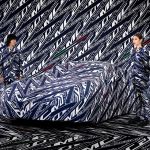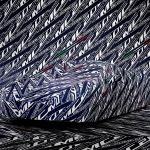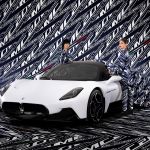 Thanks to these features, the car cover can boast a snug fit, perfect for highlighting the silhouette of the MC20 making it recognizable even when covered in the garage. An object of desire for all Trident fans, the right addition to make the Modenese super sports car even more unique.
First in its category to be fitted with two engines, a classic combustion engine and an electric one, the Maserati MC20 is at the center of the Maserati Sound Bathing project, an entirely online experience to live the thrill of a Maserati engine.