'How to Make It in America' told the genesis of streetwear on TV
The tv series that ten years ago talked about something still unknown
Since the birth of big networks and majors, cinema and television have never lost the opportunity to tell phenomena and movements, transforming any ideas that came from society into images and stories. A feature that has exploded further in recent years, since the advent of streaming has especially transformed TV series into a powerful means of communication before Millennials and now Gen Z.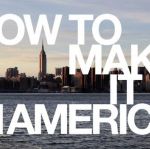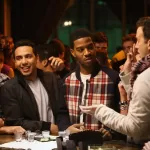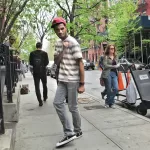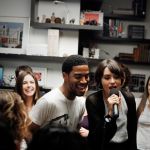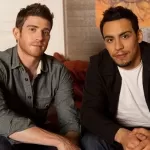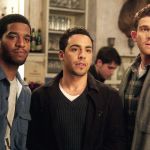 It, therefore, seems strange that a phenomenon like streetwear, perfectly straddling the two generations, has remained out of the games of cinema and television, ending up being almost exclusively a social movement made of superficiality and flashiness far from the world of aggregation and passion. which has instead attracted and still attracts thousands of young and old. A difficultly justifiable absence, due in large part to the lack of interest in a world that is difficult to understand in its facets, those of those who live it as a simple enthusiast or those who live it as an insider, a thousand different stories ready to be told by the most powerful media of the industry. Netflix and Complex are ready to launch Sneakerheads, a series on the world of reselling arriving in streaming on September 25, while a film with Pete Davidson and O'Shea Jackson Jr written and directed by Ian Edelman is in development on the same theme. Ian Edelman, the same one who before anyone else understood and told the streetwear phenomenon on television.


It was 2010 when HBO aired the first of sixteen episodes of How to Make It in America, a series definitely for the few, as evidenced by those reviews that at the time rejected the series as "smart" or at best "excessively" cool ". Despite a slow start, HBO decided to renew the series for a second season, increasing the budget and inserting guest stars like Pharrell and Pusha-T, pushing the series in general towards an even more courageous and broad direction. But despite everything, a month after the end of the second season HBO decided to cancel the series, leaving the stories of their protagonists incomplete and the fans eager to know what would happen. Over the years someone has talked about revival series and films, but what matters most is the legacy left by HTMIIA in just sixteen episodes, that indelible and generational groove like series like Girls or Seinfeld in knowing how to draw New York in its customs and traditions.


In a long special of Complex, the cast and Edelman himself have repeatedly stressed that in their minds the series was absolutely not about hype culture or streetwear, definitely resembling the coming-of-age story of two young fashion fans in a New York full of stimuli and problems. The story of Ben and Cam, however, tells the genesis of a world still in an embryonic state, when Supreme and Palace were just two stickers on Wilfredo Gomez's board and BAPE peeped out on the jackets of Domingo Brown, played by Kid Cudi. The birth of Crisp, the fictional brand that the two protagonists try to found, is the story of many real brands born and died in the last ten years, born from hype culture and killed by it. Each episode of the show was a short how to for anyone who wanted to open their own brand, a guide to joys and sorrows that would have warned a whole generation of aspiring designers: from the search for fabrics (it was the golden moment of Japanese denim) up to the struggle with competitors (that Neanderthals so close to Vetements even before the French brand existed), love triangles and friendships often leave room for wrong business plans and unsuccessful meetings with customers.

If it is true that ten years later the series resembles an authentic journey through time in the world of fashion (an era in which nothing went through social media and everything was sold via pop-ups), How to Make It in America still represents today. the only voice of streetwear on the small screen, a journey into the past with the ability to speak in the present even today, when Ben and Cam would be only two in a million.