Facebook's new e-shopping feature
It's called Shops and it will turn pages into virtual stores
During a livestream held yesterday, Mark Zuckerberg presented the new feature of Facebook, which will transform the Business pages on the website into web stores. Facebook Shops is its name and represents an evolution of the e-shopping features already developed by Instagram such as tagging methods, the integration of commercial catalogs, trolleys and check-outs and even buttons to shop during Instagram Live – mode, this one, still being tested. Introducing the one on Facebook in the summer, the one on Instagram will follow, which will have a Shops mode in its own right.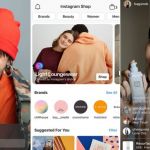 Facebook's decision to unveil the new feature right now was due to the retail crisis following the Covid-19 pandemic. It is also likely that the social media company has accelerated the presentation of the product to take advantage of the strong growth that is affecting the e-commerce sector at this juncture. Facebook said:
"Right now many small businesses are struggling, and with stores closing, more are looking to bring their business online. Our goal is to make shopping seamless and empower anyone from a small business owner to a global brand to use our apps to connect with customers. That's why we're launching Facebook Shops and investing in features across our apps that inspire people to shop and make buying and selling online easier".
Using the new Commerce Manager dashboard, Business page owners will be able to open an online business for free. Then they can choose the products to be included in a collection (which can contain six to thirty) and complete it with images and descriptions and then make it available on Facebook and Instagram.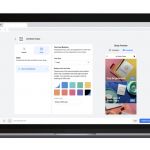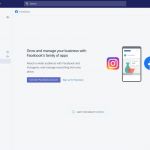 Although Shops' policy says that users' personal and identifiable data will not be shared with retailers or third parties, there have been some doubts among critics about the link between the new feature and Facebook Ads: as with many retail sites, Amazon especially, the user's activities affect the products that The Shops algorithm will present to them and their pattern of purchases and searches will also affect the advertisements they view. In addition, the development of Shops will bring closer all the social platforms holding Facebook, from Instagram, on which the new feature will be activated in the coming weeks, to WhatsApp, Instagram Direct and Messenger that will act as customer service and, in the future, ordering service for their purchases.