The NYFW's events and parties that you can't miss
Here's a quick guide to the parties happening after the party with ratings for likely you are to get in
Pills
September 10th, 2018
Planet #NewYorkFashionWeek is here, and so are all the afterparties in its orbit. Proper guides to New York Fashion Week afterparties are hard to come by, a combination of how wild the week is and airtight industry exclusivity. One strategy is to follow the flow of stylish crowds in Tribeca (no promises, also kinda weird). We here at nss decided to do you a solid and do some of the legwork for you. Here's a quick guide to the parties happening after the party, with ratings for likely you are to get in:
September 11
Kaimin Veiled Dimensions Afterparty at The Standard - 10pm
This party follows the Kaimin show at the Standard, and is hosted in collaboration with nightlife and fashion legend Susanne Bartsch's "ON TOP!" parties. DJ and modern style icon Sita Abellan will host, there will be performances by Tommy Genesis, Jonte Moaning, and more. Dress ethereally and you're good to go for a full night of transcendent partying.
Get In Rating: Very Likely (open to the public)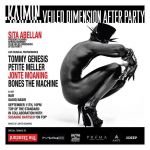 September 12th
Vanity Fair's Best dressed cocktail event - 7:00 pm
What do you mean for "best dressed"? This event hosted by Radhika Jones, will emphasize the evolution and expression of unique personal style.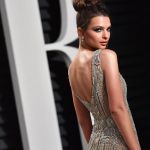 September 14th
Superficial: presented by Burns at Lavo, Friday - 11pm
Lavo is a swanky Italian restaurant by day that transforms into one of the hottest dance club/music venues in the city by night. Hannah Montana wishes she could pull of this kind of double-life. The neon-speckled, high-end venue is holding a special pop-up club night on Friday, with English DJ Burns on the decks spinning the hottest pop and house hits.
Get In Rating: Get It Before It's Gone (tickets are $30 and can be purchased here)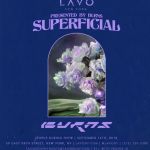 During all the FW and beyond
On Canal: Pop-Up Exhibitions - 301-357 Canal Street, from 12pm/9pm
Picture the best window shopping and art gallery-hopping experiences you've ever had, but combined and better. On Canal is the perfect chill event to wind down to after attending earlier show, for pre-gaming a later show, or for a full-day activity within itself. Inhabiting previously-vacated storefronts on Canal Street, the pop-up exhibit features wearable technology exhibit WEARABLE MEDIA, a sustainability-conscious shop and experience by streetwear icon KidSuper, and much more. Walk down Canal Street and feel free to explore.
Get In Rating: Almost Guaranteed (the "almost" is only there to indicate possible large crowds)