5 things you should know about David LaChapelle
The man behind Travis Scott's latest album cover
American photographer, artist and director. David LaChapelle has been making headlines in the last couple of days due to his artwork for the cover of the album ASTROWORLD, the upcoming third record by American rapper Travis Scott. The inspiration comes from a carnival in Texas where the artist used to go to as a child: there are rockets, pop corns, bright colors and a happy family that enters a golden building - in the shape of Travis's head.
But what at a first look might appear as a simple album cover hides the true essence of LaChapelle's vision, an image that in its details follows the contrasting, crazy and unconventional creative spirit of the man who in the 90s made the news with his "strange vision of the world."
Here are 5 things you should know about David LaChapelle.
#1 Andy Warhol
Everything started thanks to the mastermind of pop art, Andy Warhol. The artist, in fact, chose David LaChapelle to work on a special shooting for his well-known magazine Interview.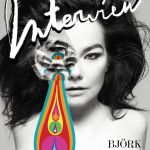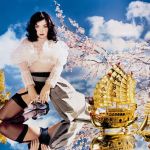 LaChapelle made these shot a few weeks before Warhol's death.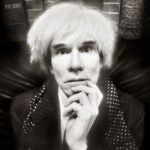 #2 Critics
When it comes to his art, negative and critical comments outnumber the positive ones. What distinguishes the artist is his cynical and critical point of view on the society and the American dream, portrayed shamelessly and ironically.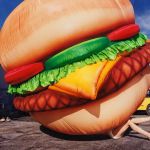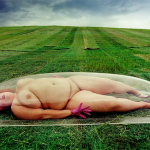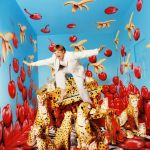 #3 Photography
In the course of his career, LaChapelle explored photography in every single way, experimenting also with both male and female nudism. LaChapelle's famous biblical shots caused scandal, since angelic and spiritual images were revisited in a modern and almost over the top way. Micheal Jackson was photographed dressed as an angel, with white wings and hands together, while stepping on the Devil; the Black Friday was portrayed in a picture as the "luxury apocalypse". His personal battles against the commercialisation of African women's bodies, pomp, child soldiers and all the negative outcomes connected with war, were reproduced in a picture characterized by pollution, weapons and sacred signs: a re-imagining of Botticelli's Venus and Mars in which Naomi Campbell represents the goddess in an incredible mix of fashion and provocation.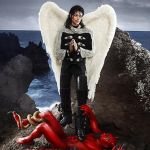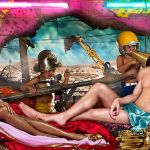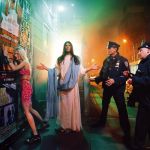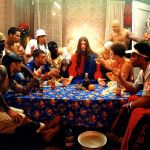 #4 Celebs
Muses and inspirations of many of his works are celebrities like Courtney Love, Pamela Anderson, Angelina Jolie, Lindsay Lohan, Lady Gaga, Nicki Minaj, Rihanna or the transgender Amanda Lepore. David loves collaborating with unusual and particular subjects, that have a real influence on the world. That's why other names should be included on the list, like Hillary Clinton, David Beckham or the savage Miley Cyrus, who posed for him in 2017 "dressed" as a naked nymph, exclusively for Lost + Found, Part I, David LaChapelle's book for Taschen. First as an imprisoned fairy, then as a butterfly wrapped in a whirl of soft nuances, the pop star becomes the perfect canvas to experiment and voice LaChapelle's controversial and enigmatic art.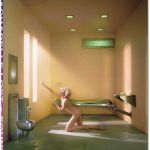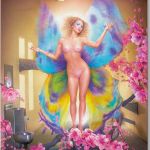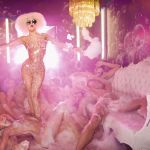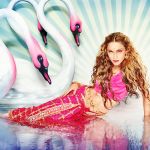 #5 Isolation
Since 2006 the artist has been living in Hawaii, in a biological farm supplied only with solar and water energy. His need for isolation was a consequence of the excessive amount of work he had to put up with.
"I love glamour and fashion and beauty, but I needed to get away from the propaganda of that. When I quit everything, I never wanted to shoot another pop star as long as I lived, I was tortured by them."