Kanye West: the new album, the bipolarity, and the success of his merch
With "Ye" and a new in-depth interview, the Atlanta rapper shows us another controversial side of himself
Either you love him or hate him.
Kanye West is a complex man, able to fascinate, both for good and for bad.
He is without filters, fluctuating, constantly poised between an overflowing talent, torn between music and fashion, and the inability to filter one's own statements, not to know when it would be better to keep quiet.
He has no middle ground and lets the world clearly see his flaws, his weaknesses. Better yet: he exhibits them.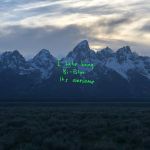 Only in the last few days has he
released a new album entitled Ye
, seven songs for a total of 23 minutes made in collaboration with
Ty Dollar $ign, Jeremy, Kid Cudi, Nicki Minaj, Willow Smith, and John Legend.
On the cover, a shot of the Grand Teton mountains, the Wyoming park that has long been the spiritual retreat of Yeezy's designer, made by the rapper himself with his iphone and the revealing phrase "I hate being bipolar, it's fantastic".
On the opening track, I Thought About Killing You reads "I think about killin myself" and I think about killing myself today I know about killing you. Continue with the provocative lyrics about the "slavery scandal" of Would not leave (I say, "Build your own" - I said, "How, Sway?" / I said, "Slavery a choice" -they said, "How, 'Ye?"), But in other tracks he also talks about the porn star Stormy Daniels, about the rape charges to Russel Simmons, the Def Jam boss, and in Would not Leave thanks Kim Kardashian for not leaving him.
West defines the album, the second of the five that should come out under his production, "a reflection of what we are". On it the Atlanta rapper talks about psychedelic drugs, #MeToo, North Korea, until arriving in the song Yikes to claim mental illness: the bipolarism "it's not a disability/I'm a superhero".
A Kanye hovering between provocateur and shrewd businessman also emerged with the choice to present "Ye" with an exclusive listening party in Wyoming, which turned into an opportunity to launch a line of merch that has sold half a million dollars in just 30 minutes, but also to release a long interview with Big Boy.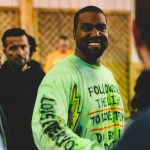 Here are some of the most interesting revelations that came forward
#1 The reason for the album title Ye
"I believe ye is the most commonly used word in the Bible, and in the Bible, it means 'you,' so I'm you, I'm us, it's us [...] The album is a reflection of who we are."
#2 On the occurrence of the number "7":
"I took a tour of Michael Jackson's archives and there were these jackets with the number 7 everywhere".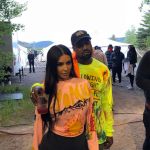 #3 On last minute changes:
"I completely redid the album after TMZ. [...] I was sitting in Calabasas, working on my sweatpants and shoes, and everything was going perfectly. And as soon as [it] stopped going so perfectly, I was like, "I know what to do with this energy".
#4 On his mental illness:
"It's not a handicap, it's a superpower. Of course, I'm so blessed and so privileged because think about people that have mental issues that are not Kanye West, that can't go and make that [album] and make you feel like it's all good".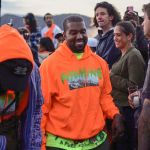 Stay locked to nss for all you necessary Kanye news.