Game of Thrones will be back in 2019
We should wait another year before watching the last season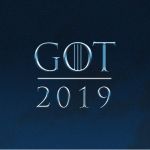 Set your mind at rest.
To find out the fate of Stark, Targaryen, Lannister and all the other families we should wait.
The official news came via Twitter from the account of the series: Game of Thrones will not return until 2019. The appointment with the eighth and highly anticipated last season of the epic HBO show is in a year, even if a certain date has not yet been announced.
We only know that the shooting started in October and will go on at least until the middle of 2018; David Nutter and Miguel Sapochnick, directors of the episodes The Rains of Castamere and Battle of the Bastards, will direct most of the eighth chapter, while the creators of the series David Benioff and DB Weiss the sixth episode.
Kit Harington also said that the final season will be "bigger than it's ever been", but if you look for news on the end of the story, beware of fake news because, to prevent hackers and spoiler attacks, it will be realized different versions.
If you want to fool the wait you can console yourself with the stamps, available from 23 January, with the faces of the protagonists with whom Great Britain pays homage to the series.