The best "Belfies" of Kendall Jenner!
Happy Birthday, K!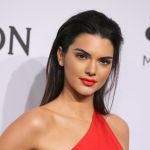 Today, November 3, one of the Jenner's sisters is 22 years old!
Kendall, a young career woman, is able to distinguish and talk about her on every occasion. Ever since she was just a teenager, she started parading the catwalk all over the world and then the road there was downhill.
Between eloquence and small strokes - like the storm that struck her after being 'photoshopped' on Vogue's cover, Miss Jenner nevertheless remains irresistible ever and everywhere ... especially on the socials.
Kendall Jenner seems to be the queen of 'belfie' and his Instagram profile just confirms the thesis. Whether she wears a bikini or a glittering mini dress it does not matter: she can!
To celebrate her birthday we propose the 10 best belfries!
#1
#2
#3
#4
#5
#6
#7
#8
#9
#10