LIBERATO's soundtrack for the movie 'Ultras'
The enigmatic Neapolitan rapper has released the full soundtrack of Lettieri's first motion picture
Last night, Neapolitan rapper LIBERATO released the full soundtrack of Ultras - the first feature film by Francesco Lettieri. The album, which was highly anticipated by the songs WE COME FROM NAPOLI and O CORE NUN TENE PADRONE, is a 14 tracks LP mixing instrumentals with unreleased singles: songs like VIEN' 'CCA (PART II), the third track featuring 3D by Massive Attack.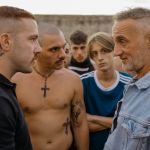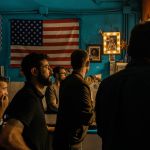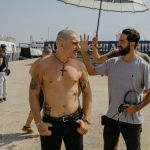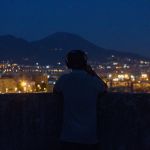 Following the first album, LIBERATO tries new paths and sounds going towards electronic and house music and demonstrating that his sound is already well-recognizable even without the help of his voice and of Neapolitan dialect. Despite that, the dialect survives in the titles: furthermore, the tracks become a sort of ABC of the typical Neapolitan expressions, from the most elegant to the popular common ones. For example, if you put together the titles of tracks 1, 7 e 14 they compose the very popular expression GRAZIA, GRAZIELLA and GRAZIOCAZZ (mostly used to answer some rhetorical question and that finds its origins in the myth of the Tre Grazie from ancient Roman mythology). Despite their placement in the tracklist, the three songs all consist of one single climax of the same melody.
The most peculiar genesis is the one of A MAMMA E CHI N'ALLUCC': the song is the evolution of one of the most famous rigmarole that young Neapolitans used to sing between the Eighties and the Nineties, with the original title of Do Re Mi. LIBERATO sang the same song when he performed ad RockinRoma, and the crowd went wild. The two songs share the same basic concept, even if the real meaning of the rigmarole is still obscure (though it probably has no sense at all).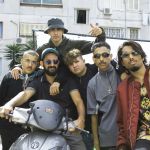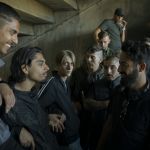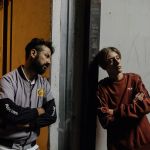 At last, FUNICULÌ FUNICULÀ is one of the most iconic popular songs of the Neapolitan tradition. It was written back in 1880 when the city inaugurated the funicular on the Vesuvio. Over the years, the song has been reinterpreted by many different artists and it became a real Italian and Neapolitan classic, one of the biggest symbols of the Parthenopean tradition. For example, in the film No grazie, il caffè mi rende nervoso (Lodovico Gasparini, 1982), the same expression Funiculì Funiculà served to name the mysterious character that tries to boycott the "Nuova Napoli" festival, screaming to the cry of "Napoli doesn't have to change!"