There're only 7 women among the 50 highest paid musicians according to Billboard
Mind the pay gap!
After the ranking of the 100 celebrities with the highest earnings of 2018 published by Forbes a few weeks ago, it is now up to Billboard to inform us about the list of Money Makers.
Immediately to the eyes like, among the 50 highest paid musicians of 2017, only 7 female artists, demonstrating how the pay gap is still a deeply rooted problem, in common life as in the starsystem world.
Taking into account revenues and royalties from sales, streaming and publications, the richest are the U2 with $ 54.4 million dollars, then there is Garth Brooks (country artists have gained very well in 2017) And, at the third place, the Metallica.
The first woman to appear on the list is Lady Gaga, in sixth place with $ 29.7 million, followed by Céline Dion (#26 with $ 16.18 million), Britney Spears (# 30 with $ 14.1 million dollars), Faith Hill (#36 with $ 12.5 million USD), Ariana Grande (#42 with $ 11.36 million USD), Janet Jackson (#43 with $ 11.34 million USD) and Taylor Swift ( #48 with $ 9.3 million USD).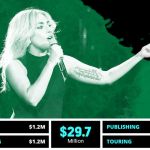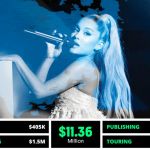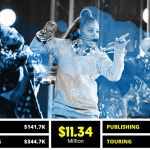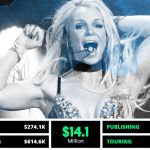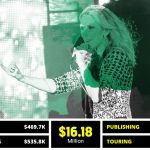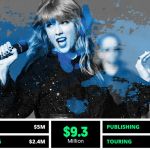 All this shows that there is still a staggering imbalance between how much the professional women are paid compared to their male counterparts.
Another example that well explains the situation is that of the HAIM group, forced to fire their agent after discovering that a festival paid a male artist 10 times more than what was offered to them.
When will things change?
If you want to know all Billboard Money Makers click HERE.