Kylie Jenner is the youngest self-made female billionaire in America
Forbes reports that the twenty year old has built a fortune of 900 million dollars in less than 3 years
This was an important week for Kylie Jenner.
The reasons are four: she bought her dog a house with air conditioning, she has decided to say goodbye to lip fillers, she has launched a new line of summer make-up, but above all, she ended up on the cover of Forbes, in the issue dedicated to American billionaire women who have achieved that result by their own strengths.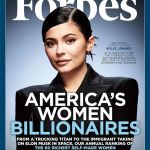 Forbes estimates that the twenty-year-old
has a fortune of 900 million dollars, accumulated in less than 3 years
thanks to sponsorship contracts, such as the one with
PUMA
and, above all, with Kylie Cosmetics.
The cosmetics company, launched in 2015 with a $ 29 lip kit, consisting of a combination of lipstick and lip pencil, has expanded to around $ 800 million USD. If Jenner's business and revenues continue to grow at the expected pace, the celebrity will surpass Mark Zuckerberg of Facebook as the youngest billionaire to ever have done so by their own accord.
Not bad for the little Kardashian-Jenner clan.
Much of Jenner's success came from social media and the ability to really capture and capitalize on her followers (over 110 million on Instagram alone) until they became buyers.
"Social media is an extraordinary platform. I have such easy access to my fans and customers" says Kylie in the Forbes interview.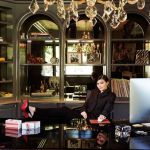 She plans to spend this empire on her daughter Stormi one day and declares herself enthusiastic about her achievements:
"It's incredible to be recognized for something I'm so passionate about, and I'm really grateful. I always loved makeup and I worked hard to bring the first lip kit to market. Connecting with my fans and creating products that thrill them was an incredible process. I learned so much along the way and I hope to inspire others to follow their dreams."
Whether you love it or hate it, the ability of the Kardashian-Jenner family to monetize their fame is undeniable. In fact, Kylie is not the first to enter the Forbes list, before her Kim was there, but she stopped at number 54 with an estimated net worth of $ 350 million.
Among the other "American Women Billionaires" in the latest edition of the magazine, there are also celebrities such as Madonna and Beyoncé and beauty magnates such as the founder of Anastasia Beverly Hills, Anastasia Soare and Huda Kattan of Huda Beauty.