Meta gives up NFT
Zuckerberg's turnaround on digital tokens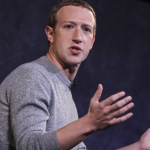 Barely a year after their introduction, Meta is in the process of abolishing NFTs. Stéphane Kasriel, head of commerce and fintech at the Zuckerberg-founded company, made the announcement via Twitter on Monday. The news means the end of the trial period for minting and selling NFTs on IG and the ability to share NFTs on Instagram and Facebook. «For now, we will be eliminating digital collectibles to focus on other ways to support creators, people and businesses» Kasriel commented. The news is confusing given how insistent the Silicon Valley wunderkind has been on the importance of tokens in building the Metaverse, and perhaps signals a backwards front in the face of a year of losses and layoffs.
Some product news: across the company, we're looking closely at what we prioritize to increase our focus. We're winding down digital collectibles (NFTs) for now to focus on other ways to support creators, people, and businesses.
NFT integrations appear to be one of the casualties of CEO Mark Zuckerberg's desire to make 2023 the "year of efficiency". In addition to the Reels Play bonus program, the end has also come for the cryptocurrency Diem and the digital wallet Novi, as well as for the Reality Labs division itself, which specialised in projects related to virtual and augmented reality. Instead, the company is focusing on 'areas where we can make an impact at scale', such as messaging, monetisation via Reels and improving Meta Pay.
But although Meta has distanced itself from NFTs, other companies are jumping in despite the crash of 2022, after a year of hype and outsized growth in 2021. Reddit continues to promote its 'digital collector' avatars, Starbucks recently sold out a selection of 2,000 $100 NFTs as part of its Odyssey customer loyalty program, and so on. It remains to be seen what direction Meta will take after last year's ill-fated rebranding, and whether Zuckerberg's fashion is regret or just caution.