Are Hedi Slimane (and Alber Elbaz) heading to Chanel?
The fashion revolution continues
"Designers have become like football players. They go to the highest bidder" revealed some time ago Pierre Bergé – Yves Saint Laurent life companion – to Susy Menkes – currently among the most influential fashion journalists in the world – during a dinner in Paris.
The aforementioned dinner took place right on the occasion of Anthony Vaccarello's establishment at Saint Laurent, as a consequence of Hedi Slimane's departure.
Bergéìs sentence, apparently trivial, could prove prophetic. These days the rumours see Karl Lagerfeld about to abandon at creative domain with Chanel, for personal issues (read: advancing age and poor health).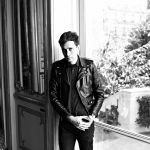 At the same time Alber Elbaz, after having ceased his 14 year old relationship with Lanvin last October, has not hinted at a new job yet, as well as Slimane. The two appear as King Karl's legitimate heirs at Coco Chanel's House: the first at the helm of the Women's collections, the second at the helm of the Men's ones.
Elbaz is renewed for his ultra feminine silhouettes, elegant and sophisticated: a style coherent to the one which has made Chanel an icon worldwide. Slimane has made his way with a more irreverent style: androgynous, rock, he could boost the image of the male line of the brand, setting the debut of a new era.
Simultaneously, the highest creative position at Dior remains empty. Who will take the reins of the brand if Elbaz and Slimane, among the most likely to be chosen for the job, made their entrance at Chanel? Who will take over the design of Fendi Women's collections, if Karl was to say his final farewell to the industry (after more than 60 years)?
The fashion world is going through an unprecedented revolution, the result (also) of the fast pace imposed by the market and the advent of the digital age. Who will be its new players?