Creating luxury streetwear in Paris: an interview with SafetyBear
We spoke with John Kemmoun, one of the co-founders of SafetyBear, about the birth of the brand, their inspirations, and what to expect from them in the future.
5 years have passed since John and his childhood friend Pierre, the other co-founder, started SafetyBear. It started when they decided to create a studio where they could bring together all of their creations, whether it be music, furniture, clothing, or photography. In parallel, Pierre and John felt there was a lack of luxurious streetwear in Paris, as it was more of a concept that was present in the United States and Japan, and they felt inspired by that, which is why SafetyBear became a brand in 2020. The first product they envisioned was their mascot, a bear, which they brought to life in the form of a plush toy. This same plush toy symbolized their security, comfort, and also dreams from childhood, hence the name SafetyBear.
However, the product that put them under the spotlight was a fluffy bonnet with bear ears and a magnetic closure under the chin. When asked why he thinks it did so well, John answered that he was filling a void of novelty during quarantine: people were locked in their homes, constantly on their phones, overloaded with saturated creations, and needed to see something new and wear something different. John also mentioned how the bear beanie's "kawaii" aspect, a japanese word that signifies "cute", greatly helped with its success, as France is a country that has a large portion of Japan-aficionados.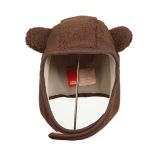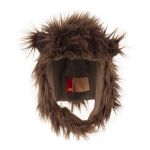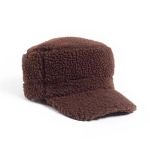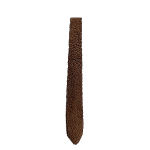 Looking at the upcoming collection on the brand's Instagram page, one can see how their creations are greatly inspired by the 1950s, whether in France or the United States: Junya-inspired studded belts, distressed denim shorts in their signature brown colorway, ostentatious fur bags, and rock-and-roll inspired raglan tees. Everything clicks when John cites inspirations such as Rammellzee, Tom Sachs, Taz Arnold, and the legendary Jun Takahashi.
Today, the brand strives to move forward from its signature product and to stay true to its original purpose, which is to regroup the forms of creative expression they engage in, John mentioned how the brand has recently worked on furniture, which could potentially be part of a future exhibition and will be bringing the SafetyBear Café concept, where they showcase culinary creations alongside new clothing, to new cities. He was also proud to announce that regarding what's happening more backstage, they've relocated their factories to Europe, in countries like France and Italy, to privilege and highlight craftsmanship in creations such as leather and fur goods.
As SafetyBear embarks on this exciting journey, it is clear that they are poised to make a significant impact in the fashion industry and have a wide community surrounding them thanks to a visionary, well-connected team at its helm and a passion for blending tradition with contemporary influences. So, whether you're in Paris, Tokyo, New York, or any corner of the globe, keep a watchful eye on SafetyBear as they continue to push boundaries and redefine what it means to be a brand driven by art, niche influences, and limitless possibilities.