At the Met Gala 2023, men didn't try that hard
Between basic outfits, strange fits and utterly chaotic ensembles
Another Met Gala has come and gone. This year's theme was Karl Lagerfeld, a volcanic and controversial designer who has provided the fashion world with truckloads of archival looks practically single-handedly building the vibe for Chanel and Fendi over the course of a 65-year career. Now, like every year there were successful and less successful looks, but one thing that was impossible not to notice was how incredibly little effort the men on the red carpet put in dressing up. Compared to a minority of guests who really dared a lot, such as Lil Nas X who together with Pat McGrath created quite an unforgettable look, the men at the Met Gala were divided between the daredevils who tried to be original without being so and the shy ones who wore a dark suit hoping to get it over with as soon as possible. Acting as the balance between the two groups was Ke Huy Quan, star of Everything, Everywhere, All at Once, who with Dior created a subtle but very precise Lagerfeld cosplay that demonstrated a perfect understanding of the assignment. In addition to Lil Nas X and Ke Huy Quan, other excellent looks were Russell Westbrook in Bode, Eddie Redmayne in Alexander McQueen, Olivier Rousteing and Conan Gray in Balmain, Shai Gilgeous-Alexander, Baz Luhrmann, and Pusha T in Thom Browne (all of Browne's looks were crazy last night), Leon Lai Yi in Prada, Taika Waititi In Prabal Gurung, and Chi Ossé in Advisry. The rest of the looks go on a descending scale from the tremendously basic to the trashy - a scale that begins with the very rich Bob Iger in a black suit and Lagerfeld sneakers and ends in Jared Leto's delirious and vaguely desperate costume. Strange but true, none of the participants thought to find or try to retrieve outfits from Chanel's menswear archive, examples of which abounded and would, at the very least, have shown extra interest in research.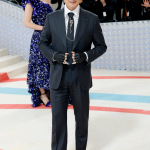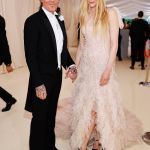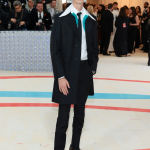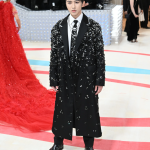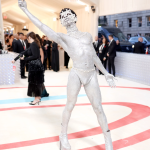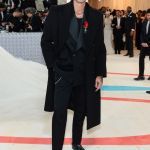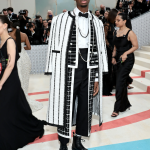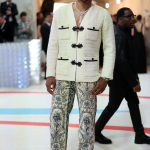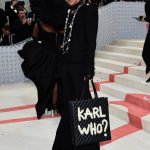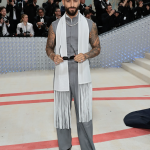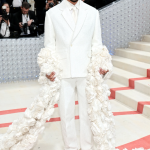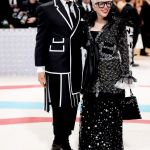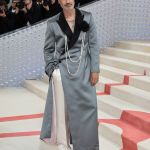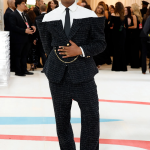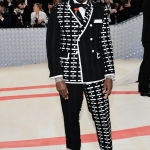 Certainly, since we want to talk here about men who were not particularly committed, some brands should also be blamed. Burberry, for example, inexplicably dressed all of its ambassadors (which also included Dr. Dre, Barry Keoghan, Stormzy, and Skepta) in nearly identical outfits, with a combination of electric blue and black that was certainly questionable and details like zippered pockets and fake buttonhole flowers. Elsewhere, some looks had less than excellent fits such as Bianca Saunders' jacket worn by Usher, or James McAvoy's and Idris Elba's suits that immediately evoked Batman's Alfred Butler but also James Corden, with a jacket that looked a bit whip-like, and Hugh Jackman, whose stiffly collared, closed shirt, somewhere between the priest and an orthopedic collar, looked like it was going to explode at any moment. Then there were those who made no effort at all, wearing in the best cases a tuxedo and in the worst cases really unexciting jacket-and-tie suits: let's remember, it's the Met Gala, and what would work at a wedding or in the office has to be elevated further. Harris Dickinson, for example, a demigod of indie cinema, was dressed as an undertaker; Jack McCollough and Lazaro Hernandez of Proenza Schouler, from whom we might have expected some flare, looked like they were attending some boring family function; Pierce Brosnan chose a floral-patterned jacket from a Southern Italian wedding; Rami Malek, on the other hand, was somewhere between collar forgetter and restaurant valet; while Jackson Wang lacked a matching cap to look like a limo driver in the 1920s.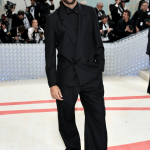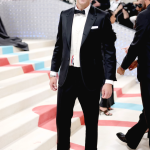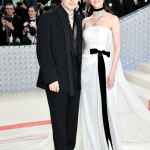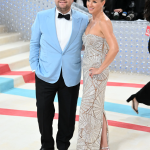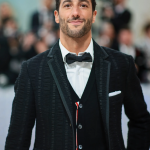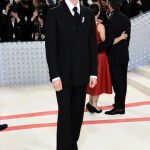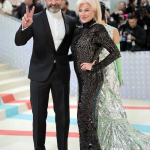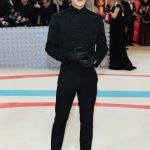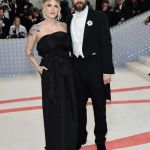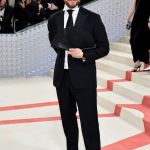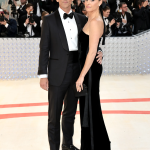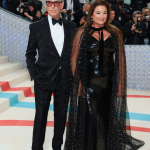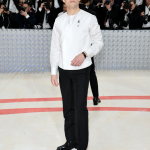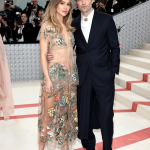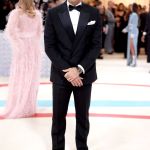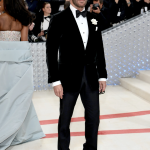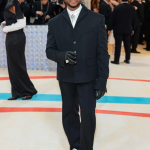 Other yawns were given us by Brooklyn Beckham, Matteo Berrettini, Alexander Skarsgård, and Daniel Ricciardo in Thom Browne, Bradley Cooper, Robert Pattinson, and, frankly, even A$AP Rocky, in a lazy Lagerfeld cosplay, who should be reminded that putting jeans and a pleated skirt together is already an old trick even among fashion students and who, let's face it, already dresses like this any day of the week showing little interest. Among the less successful experiments were those of Stefon Diggs and Jack Harlow (and the latter also because of a pair of pants that were really too tight) while other looks ranged from the random like those of Pete Davidson, Jeremy Strong, and Raul Lopez of Luar, to the completely chaotic like Ben Platt, Alton Mason, arguably one of the most handsome men in the fashion industry and the first black model to walk for Chanel, who decided to wrap himself in white lace complete with boots-meringue evoking, rather than the Chanel bride, the wedding favor.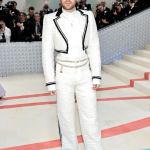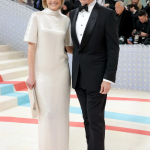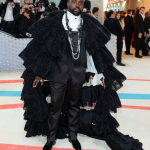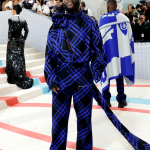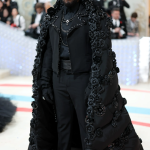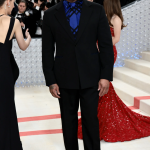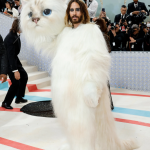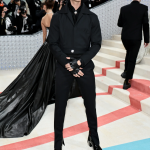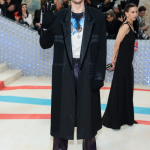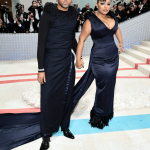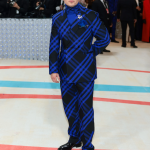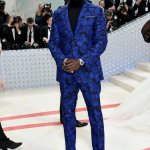 One category of chaotic outfits was the "cape outfits": Diddy, Brian Tyree and Henry stuck on top of a cape declined gradually in baroque and frilly. All three, and each in their own way, tried to evoke an extravagance and theatricality that they were unable to evoke, resulting in a great «Meh». The only very good quiet luxury enjoys last night were Keith Urban, in a neat ceremonial tailcoat that rightly did not even try to match Nicole Kidman's magnificence but existed peripherally to it with indefatigable dignity, and GQ's Will Welch, who showed up in a perversely elegant Saint Laurent suit and a set of Chrome Hearts jewelry that hinted at Lagerfeld's passion for the Los Angeles brand. A note of credit goes to Dwayne Wayde and Kodi Smit-McPhee in Prada, who took no risks but showed that they were aware they were at the Met Gala; but also to Maluma and Bad Bunny, who the bookies were giving up as doomed but instead landed on the red carpet with well-thought-out outfits.