The Hollywood Bowl will host the first Fear of God fashion show
Air of change for Jerry Lorenzo's brand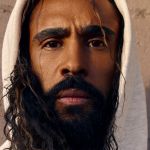 According to WWD, the Hollywood Bowl, the famous avenue that celebrated its 100th-anniversary last year, is the location chosen by Jerry Lorenzo for the first Fear of God fashion show scheduled for April 19. A landmark of the American music scene that has hosted concerts by Frank Sinatra, Judy Garland, Jimi Hendrix, The Doors, The Rolling Stones, Diana Ross, Dolly Parton, and many others, but has only once been the scene of a fashion show, when in 1993 Calvin Klein brought in 350 models and 4,750 guests to raise $1 million for AIDS Project Los Angeles. Although details of the event have not been disclosed, the decision to present a physical fashion show in itself marks a shift in the brand's strategy.
The luxury brand founded in 2013 has been on an upward trajectory in recent months: on 8 March, Alfred Chang, PacSun's co-CEO for 17 years, joined Fear of God as CEO; in February, the brand took its first steps into retail with a pop-up shop opening at Seoul's Hyundai Trade Center; and in January, it unveiled a collaboration with Birkenstock.
Lorenzo presented his latest collection, entitled 'Eternal', in April 2022, comprising wool and cashmere Chesterfield coats, double-breasted 'California' blazers with notch lapels and tricot, Harrington jackets with zips, suede espadrilles, and more basic garments to complete the ensemble such as jeans and hoodies. Before that, the designer had not released ready-to-wear collections for two years, preferring to finance his independent business with the Essentials product line and through collaborations. The last few months have therefore led to a drastic change in the brand's strategy, probably also due to Cheng's active involvement, but to better understand the future of Fear of God we will have to wait until 19 April.