Now what's next for Moschino?
We try to imagine the brand's future after a decade of Jeremy Scott
It is a bit like after a break-up: a love affair has lasted so long that, at its sudden end, it is impossible to conceive of a reality that predates its beginning. So Jeremy Scott announced his farewell to Moschino - a farewell for which, let's face it, the time was abundantly ripe. It remains to be seen what the brand will do next. The most obvious guess is easy to imagine: we live in times when overly-humorous, pop and colorful fashion is not popular, people are hungry for reality, for concreteness, for certainty. In this new era, neon colors, teddy bears, little hearts and all that cloying, childish paraphernalia of symbols and logos have not only grown tired, but are also deeply out of date. The next turn we should expect, then, will be not so much toward minimalism (neither the brand has ever been minimalist nor has Scott misinterpreted the founder's spirit) as more subtlety and more precise references to an archive that, in its surreal uniqueness, is difficult to translate into overly commercial manners. If Scott's designs were in some cases more garish than eccentric, it is difficult to pigeonhole and reproduce for our times Franco Moschino's taste for post-modern pastiche - no less, it is very likely that the brand's upscale renewal will come through a language less dependent on logos and graphics and a closer look at the archive.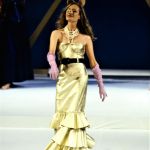 Surely, the brand's next chapter will try to transport Moschino's vein of activism of yesteryear into the present: for the brand was not made of irony alone, but its capacities for estrangement (teddy bears were on the hem of a famous dress imitating the fur stoles that bon ton ladies still wore in the 1990s) were put at the service of very serious social issues. In the finale of the SS94 show, designed by Rossella Jardini after the death of Moschino himself, where a dress of plastic bags protested pollution and symbols of peace and recycling were mixed in as prints and appliqués on the clothes, a swarm of children dressed as red AIDS ribbons invaded the runway. At the time, those clothes were protest and rupture and not merely today's soap opera campiness for «unhinged plastic women» to quote a recent SNL sketch. Franco Moschino's fashion, in addition to being fun, was also anti-establishment, and probably a designer with a particular eye for lightness and camp (we think, like Andrea Batilla, to Cormio or Marco Rambaldi) could resurrect its controversial and irreverent edge but also its passion for patchwork and unusual construction techniques. The repositioning of the brand, or at any rate its change of course, could also be signaled by an abandonment (at least on the catwalks) of tacky logos and that cartoonish playfulness to return to a surrealism that is no less spirited but more artistic.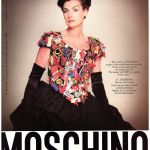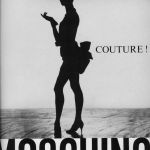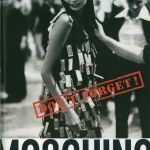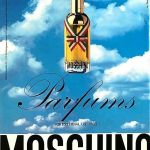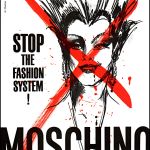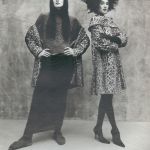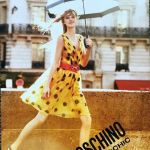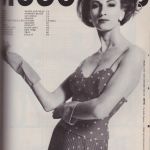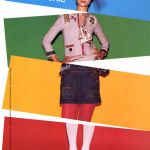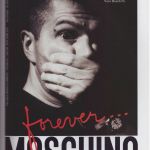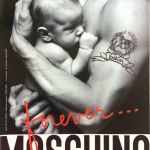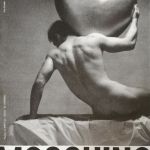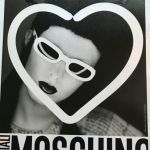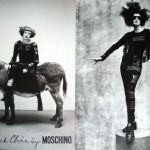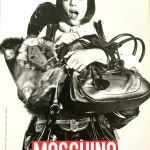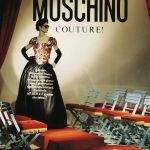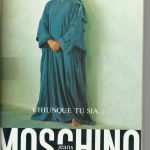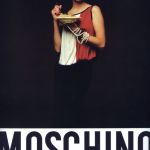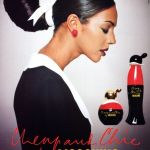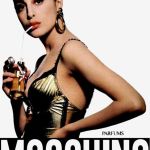 Of all the brands born in that stretch of the 1970s and 1980s in which Italian fashion as we know it developed, indeed, Moschino is one of the main survivors but also a brand that, over the years, has relegated itself to a somewhat narrow niche in the market filled with logoed garments, candy colors and a somewhat kitschy vibe. In the welter of hyper-logoed, hyper-colored boorish brands of the past few years, Moschino's original spirit had perhaps been a bit lost, its heritage had also become too pop losing in preciousness and elevation - despite Scott's efforts, which in some cases were really good. But who aspires to wear Moschino today? Does the world's richest clientele really want T-shirts with cartoon characters, big hearts and logos in splashy letters? That is the question the next creative director must answer. The crucial issue of any brand today, in such a hyper-saturated market, is to arouse desire and become aspirational, to promise a lifestyle and make us feel part of a larger narrative and continuity - and all this to seduce that audience that during the glaciation of consumption will still be able to spend but will want to invest in pieces endowed with actual and intrinsic value. Oddly enough, the overabundance of old money fashion, at a time when even Versace and Dolce & Gabbana have quenched their thirst for crowns, baroque friezes and sequins, creates for the potential, new Moschino a free space in which to develop and define a new, more mature identity.