The 10 best designs of Phoebe Philo's career
From leather t-shirts to furry heels
It's official: Phoebe Philo has officially announced her return to the landscape of fashion, and is set to establish her namesake label later this year. Last February 9, 2023, in a simple, black-boardered statement posted via Instagram, Philo revealed that her eponymous label will be available for registration through her website in July, and she's (cheekily, might we add) looking forward to "being in touch" until then. For those who are unaware of the iconic designer, the untouchably cool Phoebe Philo was the former creative director of Céline from 2008 up until her exit in 2018. She revolutionized the logomanic industry of fashion: eschewing maximalism in exchange for clean-cut lines and muted tones – she wanted to create offerings that were "relevant" to the modern woman. In the words of Vogue, «She had an uncommon knack for synthesizing the aspirational with everyday, and in the process, she defined the modern look of a generation». Even if you aren't familiar with Philo's name, you're definitely aware of her influence as the genius behind the biggest fashion phenomena to ever grace modern fashion.
While waiting for the designer's much-anticipated comeback, nss magazine looks back at the designer's top 10 most iconic designs throughout her career, stemming from Chloé to Céline.
1. The Paddington Bag for Chloé SS05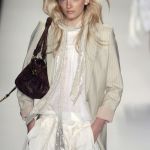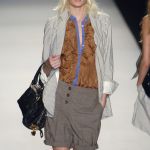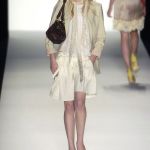 Designed by Philo, the Paddingto bag amassed a huge cult following upon initial release, making it the biggest "it" bag of its time. 19 years after its debut, the Paddington is still one of the most recognizable pieces of handbag history due to its heavy, top-handle logo padlock. Every one of the 8,000 models created for spring 2005 sold out before arriving in stores Vogue reported at the time.
2. The furry heels for Céline SS13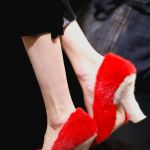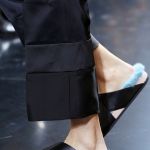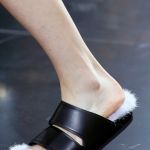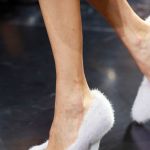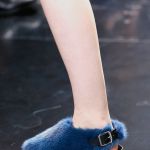 Despite her serious approach to her offerings, Phoebe Philo can be edgy too–if she wants. For SS13, she designed fur-covered heels in bright red, and fuzzy birken-like sandals – both pieces perfect for the summer.
3. Leather t-shirts for Céline SS10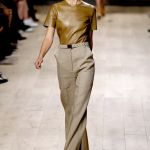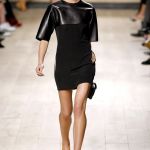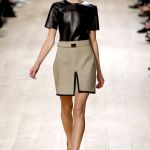 The one piece that would define the designer's tenure at Céline would be the leather t-shirt from SS10: eschewing all forms of playfulness in exchange for minimalist austerity.
4. The Scarf Shirt for Céline SS11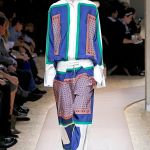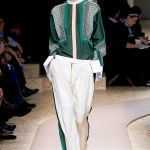 For the SS11 collection, Céline paraded a silk-patterned, paisley print blouse down the runway. In the same year, Kanye West chose to wear a tunic from the same collection while giving a performance at Coachella: it was a revolutionary moment due to the top primarily coming from a womenswear collection. Today, thousands of fast fashion imitations are still in production.
5. The Glove Shoes for Celine SS15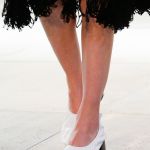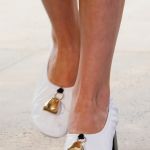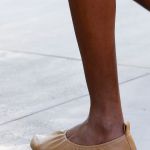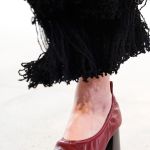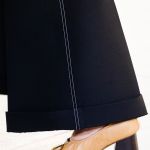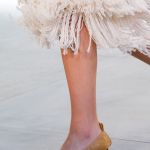 Gloves for feet? In 2015, a shoe with thin leather and an elasticized vamp was made by Philo who styled every look on her SS15 catwalk – consisting of gold, white, maroon, and of different heights. It was everywhere the following season, covering the streets of New York, London, Milan, and Paris.
6. The Yves Klein dress for Céline SS17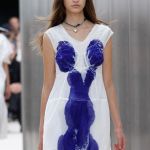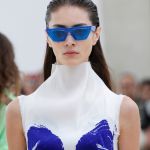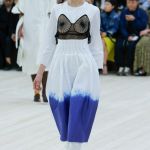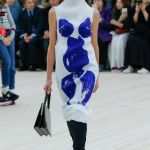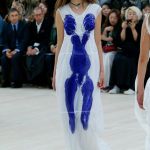 This dress was specifically crafted for all the Philophiles and art connoisseurs. For her SS17 collection, Phoebe Philo took inspiration from the late French artist Yves Klein. The artist's trademark blue color and shapes from one of his well-known paintings, Anthropométries de l'époque bleue (Ant 82), which was created in 1960, were included on dresses.
7. All of her bags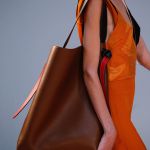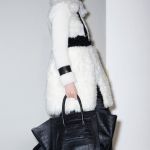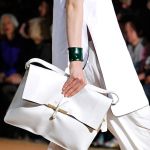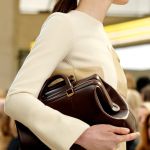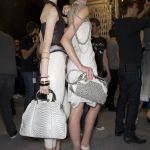 Just like what Phoebe stunningly did during her tenure at Chloé, she also amassed a number of bags into the "it" zone for Céline. From the Céline luggage bag to the Céline trapeze and Céline Phantom, one thing's for sure: Phoebe Philo definitely knows how to make a bag loved and adored by plenty.
8. Slip dresses for Céline FW15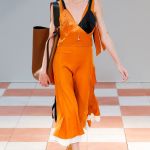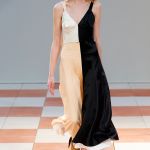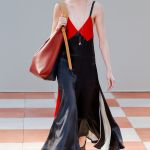 Albeit not the first one to come up with it, Philo definitely transformed the slip dress into something more than just nightwear. Cementing the return of the slip dress for FW15, it was a trend no one saw coming.
9. The Toe Shoes for Cèline SS13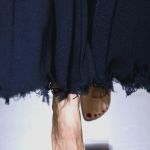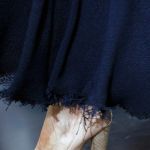 Philo had a knack for unique yet sexy shoe designs. For S/S 2013, Phoebe created trompe l'oeil "foot" shoes–including pedicured toenails and all–which were a massive hit among fashion bloggers and fashion lovers alike.
10. Wooden wedges for Cèline SS10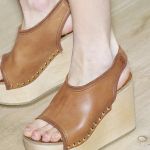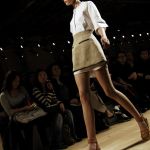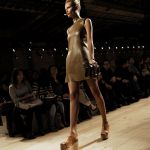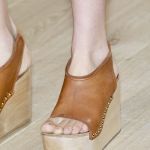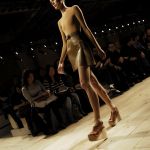 Alongside it bags, Philo also made footwear of the season. For SS10, she kickstarted a huge trend throughout the globe: Wooden Wedges. Sarah Mower of Vogue stated that «
the genius of the wedge sandal that made every single outfit work
» was responsible for some of the collection's popularity.