LVMH sales have started to slow down
The group's quarterly growth has slowed to single digits for the first time since 2020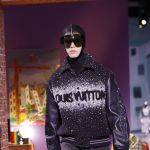 LVMH Group said its fourth-quarter revenue grew organically by 9 per cent. This is a slowdown from 20 per cent growth in the first nine months of 2022, but still beats analysts' estimates of 7 per cent growth. For the full year, Group sales rose 23 per cent year-on-year to 79 billion euros (86 billion US dollars).
Faced with recurring Covid-related closures, LVMH's sales in Asia (including the key Chinese market) fell 8 per cent in the fourth quarter and were flat year-on-year,
BOF
reported. «
If the reopening of China is confirmed and continues like this, it should be a very good year»
, Arnault said in response to questions from analysts at LVMH's first results conference in three years.
«We will be able to grow and continue to increase our investments»
, he added. Meanwhile, growth in
North America
slowed to 7 per cent in the fourth quarter, which LVMH said was largely due to the value of the dollar encouraging US customers to buy more abroad. In contrast, sales in the group's fashion and leather goods division rose 10 per cent in the fourth quarter. Although LVMH does not usually disclose sales for individual brands, Arnault, the 73-year-old billionaire, confirmed analysts' estimates that flagship brand Louis Vuitton had annual sales of 20 billion euros last year, making it the first luxury brand to reach the milestone.
The
Celine
brand also posted sales of more than €2 billion, meeting the targets it has set itself since designer
Hedi Slimane
took the helm of the brand in 2018. Also, given recent changes at the top of the group - earlier this month, Dior CEO
Pietro Beccari
took over as head of Louis Vuitton, while
Delphine Arnault
, Arnault's eldest daughter, will become CEO of Dior - it cannot be ruled out that the group could be reshuffled on a creative level. Indeed, the sons' appointments could be a sign that a major changing of the guard is underway, although Arnault declined to comment on plans for his succession.