Orientalism and spaceships in Dior's show among the pyramids
Kim Jones reinterprets Egyptian inspiration and sets one of this year's most spectacular shows
There is an ongoing controversy in the middle of the fashion press about the permissibility of exotic shows organized around the world by big brands. If during the regular fashion weeks half of the fashion industry takes a plane to Milan or Paris, to see the Pre-Fall and Cruise collections entire caravanserais made up of editors, buyers, celebrities and influencers have to fly from hundreds of different points around the globe, at great expense of money as well as use of fuel and other resources and therefore very high emissions to see, essentially, a collection of clothes of which perhaps only half will actually be produced. Someone said this about this very December that will see glitterati marching in Cairo for Dior, in Dakar for Chanel, in Los Angeles for Celine, in St. Mortiz for Pucci and Armani, and in Paris for Jacquemus. And while indeed fashion needs spectacle and grandeur (who remembers when Jacquemus flew hundreds of people to Hawaii for a beach show or every show Karl Lagerfeld organized for Chanel?) it is also true that in times of social responsibility the need to bring waste and emissions to zero clashes with the need to generate interactions, stimulate attention, and ultimately create interest in an event that, if it did not include for the guests a five-star stay in Cairo with a shower of gifts and celebrity proximity, would perhaps not capture all that much attention since, let's remember, in the end we are talking about clothes that only 0.01 percent of the public will actually be able to afford. Be that as it may, there are times when the different inspirations behind a certain show or collection guess, if nothing else, an aesthetic, a scenario, and Dior's last FW23 show in Cairo did just that.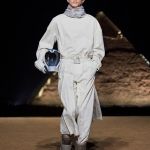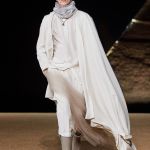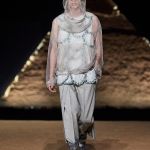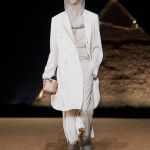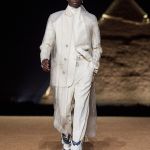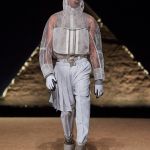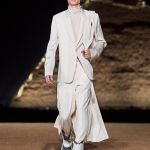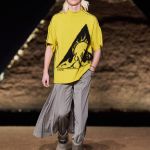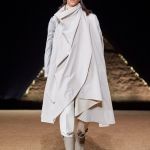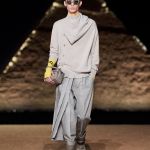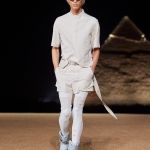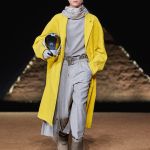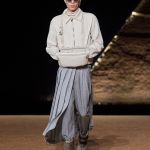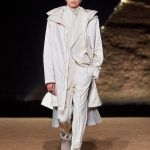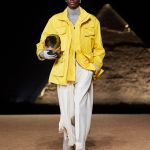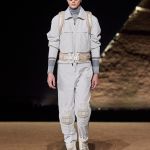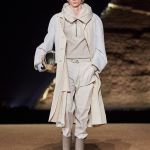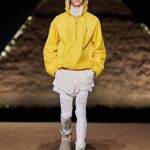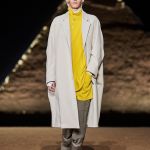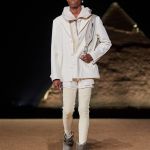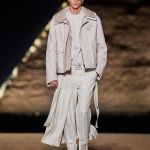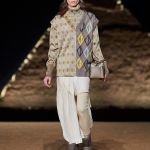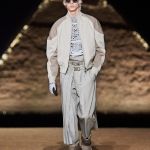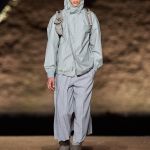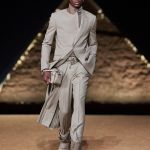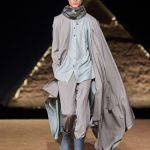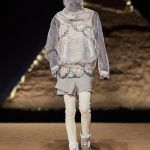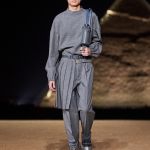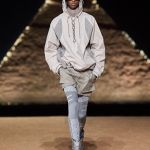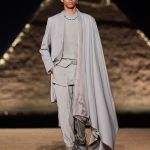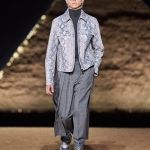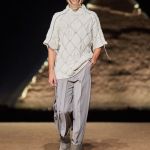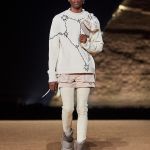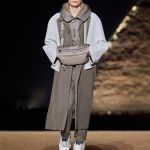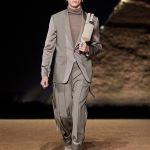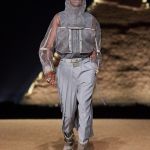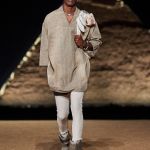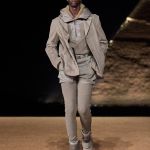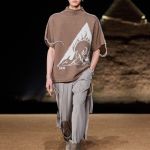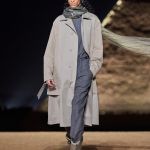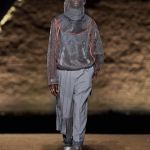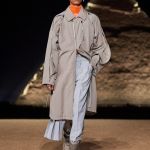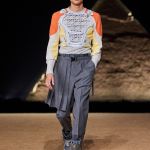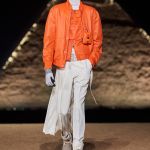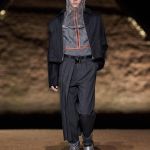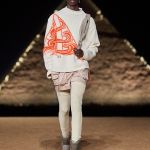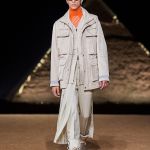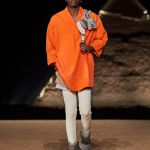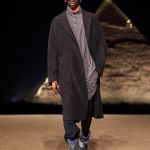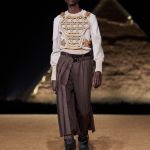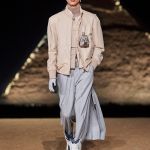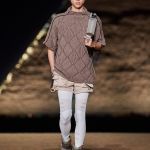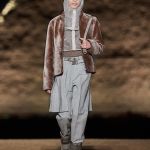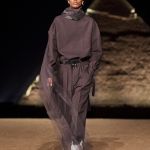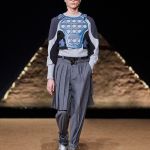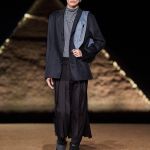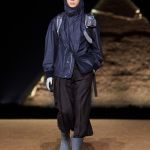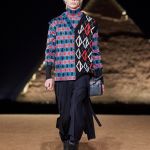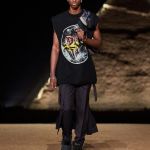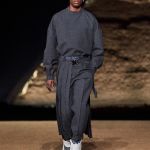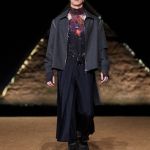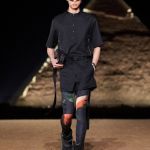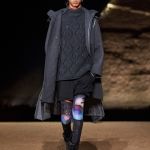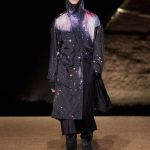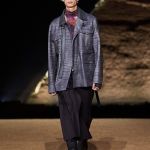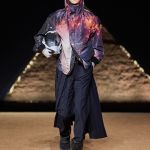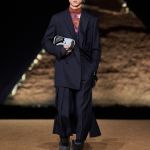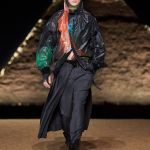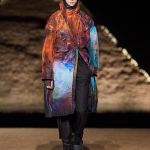 It would have been easy for Kim Jones to fish in the cauldron of Egyptian aesthetics as Galliano did for Dior's 2004 Couture show, yet the vibe being explored here is that, more subtle and sci-fi, of films such as Stargate, Immortal Ad Vitam, The Fifth Element and, to a lesser extent, even Blade Runner whose scenes abounded with futuristic pyramids, Egyptian symbolism, colonnades not unlike those encountered in the Valley of the Kings. Following a method already implemented by Jones in the brand's last two collections, the connotations of certain couture designs from decades ago are translated into modern menswear: the Junon dress and the Bonne Fortune dress are two of the most obvious references, however, there is no shortage of winks to certain silhouettes by Marc Bohan and Yves Saint Laurent as well as citations to the works of Maria Grazia Chiuri. Indicative it remains, given that at the end of the day Dior's is a commercial luxury that materializes in a hyper-high-end product, how this season's menswear unabashedly espouses certain genderless suggestions in the form of pleated skirts and aprons that cite the pleated costumes of the Ancient Egyptians while to desert and nomadic suggestions that pass for colors silhouettes and even accessories that seem to have come straight out of Dune (both Jodorowsky's, which was never made, and those of Lynch and Villeneuve) are mixed with astronomical motifs and numerical symbolism with which both the ancient pharaohs and Christian Dior were obsessed. Cannage and Diamond motifs, then, are transformed into new decorative apparatus for shoes or tops that include techniques such as high-frequency neoprene paneling and injection molding to anodized metal finishes. Making an ideal transition from earth to the stars, then, the collection's looks begin with the colors of sand and end with the black of night with the last look being a high-definition print of a distant galaxy obtained from a NASA telescope.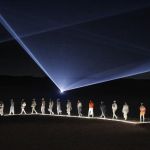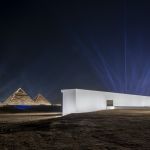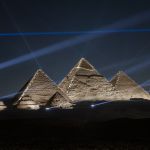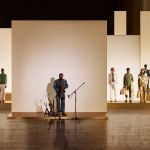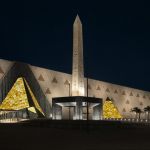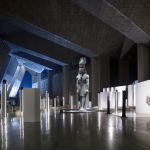 Having discussed the aesthetics and inspirations of the show (the soundtrack by Max Richter was also spectacular) it is necessary to return for a moment to the topic of traveling shows. True that transporting hundreds of people from one part of the world to another for a parade does not represent a very eco-conscious choice, nonetheless it must be pointed out that these shows were in all likelihood strongly desired by the Egyptian Ministry of Tourism, which only last year, on the occasion of transporting the most important mummies and artifacts from the old Cairo Museum to the new National Museum of Egyptian Civilization, organized a multi-million dollar parade with thousands of costumed figures. In the very Grand Egyptian Museum or Giza Museum, which is due to open to the public in a month's time, again Dior presented the collaborative capsule with Tremaine Emory of Denim Tears, as if to further tighten the link between fashion, jet-set and the total renovation of all tourist facilities with which the country intends to attract audiences from all over the world, making one forget the countless human rights violations that Abdel Fatah al-Sisi's regime still commits and that delegates at COP27, held in Sharm el-Sheikh in November, could not help but notice. Now, Egypt has been a favorite tourist destination for the wealthy class since the days of Ancient Rome, and even more so since the days of British colonialism - a reputation that has continued until the early 2000s despite the country's not-so-easy political situation in recent decades, which, however, many years ago seemed to have been lost with the events of the Arab Spring. It is therefore impossible not to wonder how much politics collided with fashion on this occasion - not unlike what happened in Qatar with the many high-profile fashion events held in the run-up to the World Cup.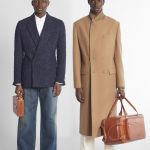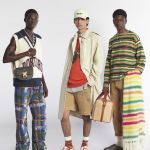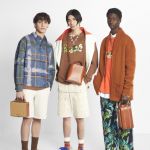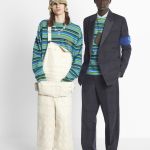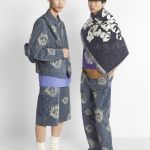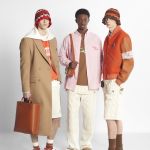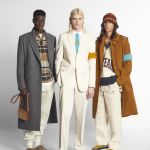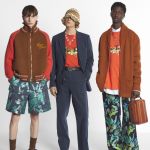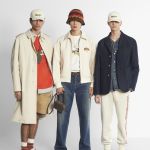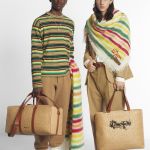 And if choosing to cast a spotlight on the country is not tantamount to collaborating with the authoritarian regime in place since 2014, since no matter what the culture and monuments of Ancient Egypt are a heritage of all mankind, Dior's pharaonic show (the pun is intended, of course) is at a curious conjuncture of superlative aesthetics and mercantile ethics, so to speak, that returns a reflection of today's fashion, at once omnipotent, oversized, seeking attention and cultural prestigr, and rich as much in beauty as in contradictions, but above all eager to catch the eyes of that Arab clientele which, in the general contraction of consumption that is predicted for 2023, will be among the only ones to continue spending liberally on luxury. Perhaps it would be good, however, to take the spectacle at face value - after all, outside the avant-garde, a fashion shows may very well be a no brainer. Sometimes, to paraphrase Freud, a pyramid is just a pyramid.