What it means to be a stylist assistant
And tips for taking your first steps on set
Everyone who dreams of becoming a stylist knows that the first step is to offer yourself as an assistant. You can start with an internship in a company, in a fashion magazine or even on your own by contacting stylists on Instagram whose work has an aesthetic that matches your own. A career that is as beautiful as it is tortuous, which is based from the start on interactions with the rest of the industry and which has to be built up over time, all through networking and hands-on experience. However, there is no shortage of obstacles and disillusionments dictated by the common perception of those who work on set, as demonstrated by an article by 1Granary that tells the story of the @StressedStylist account - born as a joke and then spontaneously becoming a well-known online meeting and sharing point aimed at raising the profile of stylists and especially their assistants, who are often forgotten among industry insiders.
Gianluca Sacchetti, freelance stylist and assistant who graduated in 2020 in Fashion Styling & Creative Direction at the Margoni Institute in Milan, spent most of his university years between school desks, press offices and photo studios: «I would often find myself going to class in the morning with some "fashion suitcases", full of clothes from the last shoot to be rendered in the afternoon, or on weekends I would spend my days on the set, [all] to then start the school week again», he said, enhancing the importance of applying what she learned in class on the set and that, «[Although] you have to have dedication and passion for this job, and there is hard work involved, the result gives an inexplicable feeling». A job as an assistant stylist for an editorial shoot, after all, «Can take up to a week between initial research, retreats, days on set and returns», In this context, «Difficulties can be as many as none: you have to be ready for anything and be able to handle critical moments calmly and coolly. [You need] extremely high problem solving skills», and «Never complain too much».
Another important aspect, according to Gianluca, is to establish a good working relationship with other team members: aware that «Creating a campaign inevitably involves the work of several people, who may not always like each other», he tells us to «Grit our teeth and get on with it». Revolving around networking, with one's colleagues and with the PRs who lend garments for the shoots, are the lessons every aspiring stylist should treasure while working as an assistant: «Definitely one of the most important things I've learned from the varied experiences I've had is how to best relate to PRs and figures working in the fashion system. Request after request you understand what phrases, expressions and sayings have the most effect and help you in getting what you want. On set you really learn how things work [...] and those little secrets that only experience can give you. Most [importantly], be kind», he concluded, «Because we're not saving lives here!»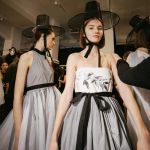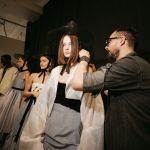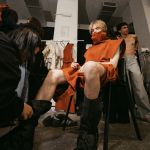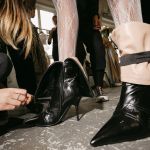 Isabella Maione, a former student of Istituto Marangoni's Master Degree in Fashion Styling, Photography & Film and now Styling Assistant at YNAP Group for the luxury e-commerce Net-à-Porter, also wrote to nss magazine that she never had any doubts: «Being considered a real stylist necessarily meant making yourself known first, and that involved working mostly as an assistant». On a daily basis, she explained, an assistant stylist working for an e- commerce site is responsible for preparing the wardrobe with the clothes that will later be sold online, constantly updating it with shoes, bags, and accessories that may prove useful during the shooting days, and creating various matching suggestions for clients. All while lending support to the talent and stylists. «Working now in the company for more than a year, I have acquired all the knowledge to personally work on styling products», she explained, recalling how fashion is an industry that requires «A lot of sacrifice-economic and otherwise, a character open to dialogue and knowledge, willpower and even a bit of luck», as well as a healthy dose of public relations.
«[Through my experience as an assistant stylist] I inevitably learned that it takes a strong character to sustain the time working on set, the pressure and [working as a team with] the people who are part of this environment». To those who want to start as an assistant stylist, she readily advises to «Work hard [...] and don't be afraid to be persistent, especially when it comes to getting something that can prove useful for one's professional development, to always stay informed about trends-past and present, [...] to study and not give up, even when it seems impossible», and in the meantime to find a good mentor, who is both a professional guide and a continuous source of inspiration, to follow in his/her footsteps.