Who is really Anna Wintour?
The legend and the person behind the iconic blonde bob
In 2000 Lazaro Hernandez, future co-founder and creative director of Proenza Schouler was still a fashion student. Returning from Miami with his mother, he noticed that on his own flight sat, in first class, Anna Wintour. Elated and at the same time intimidated, he found the courage to write a few words on an air-sickness bag: «I am a student at Parsons. I'm not looking for anything, but I want to work for free, be an intern, and learn all about the industry, and I know you are able to open that door for me.» Hernandez put the note under Anna's glass, who was sleeping and returned to his seat. A couple of weeks later the young man received a phone call from Michael Kors' assistant, offering him an internship. Later, when Wintour discovered that the thesis collection Hernandez made with Jack McCollough had not only won the annual Parsons show but had already been purchased by Barney's buyer, she invited the designers to her office. The dresses made by Hernandez and McCollough were photographed by Helmut Newton in a shoot edited by Grace Coddington. With the fledgling Proenza Schouler brand, the designers became the first winners of the CFDA / Vogue Fashion Fund Award, the prize established by Anna Wintour to support new voices in the fashion system.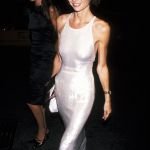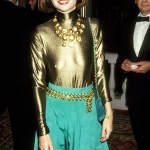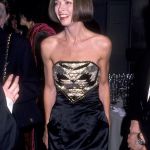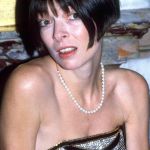 This is one of the most striking anecdotes in ANNA The Biography, the volume written by fashion journalist Amy Odell. Since the announcement of its publication, the biography has sparked a crazy search toward intimate details, scoops, and gossip, a curiosity unknown to other fashion industry personalities. But Wintour is not like everyone else, for better or worse: her figure now falls squarely within the sphere of iconography and myth. Interviewing friends, colleagues, former collaborators, and employees, Odell attempts to reach an unbiased description of Wintour's character and work as possible, leaving the reader to make the final judgment. Odell does not seek to redeem Wintour, to convince of her good heart, or to scandalize with the story of her past relationships: the biography becomes a long and detailed chronicle of the rise of a strong-willed, intelligent, edgy, at times careerist and ruthless personality.
Anna Wintour's portrait can't be sketched in shades of black and white. In fact, her career is perpetually in a zone of light and dark, gray territory, opposite poles from which to view and judge brilliant and innovative actions or insensitive and offensive moves. Under her leadership at Vogue there has been an objective lack of diversity for decades, so much so that Odell reports the time when, after a request from André Leon Talley to feature more black models, Wintour allegedly replied, «Somebody better tell Talley it's not always Black History Month.» The editor imposed unattainable and toxic beauty standards, both on those who worked at Condé Nast and those who had the honor of appearing in the magazine: to get the cover Oprah had to undergo the so-called Vogue Makeover, losing nearly 20 pounds. Bigger (or normal) bodies had no place in the magazine; every photo was heavily retouched, every imperfection erased, whether it was a baby's rolls or Sienna Miller's teeth. Then there were the crazy schedules, rhythms, habits, and demands that did not stray far from those of Miranda Priestley's character in the film that catapulted Wintour into the mainstream. Above all, there were the business relationships and favors to Harvey Weinstein, Donald Trump, Bruce Weber, and Mario Testino.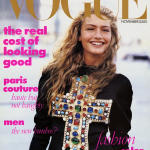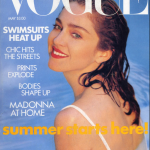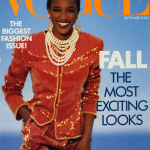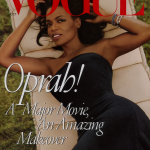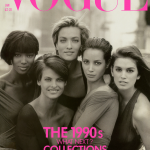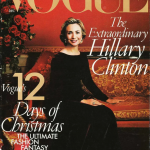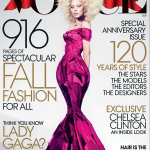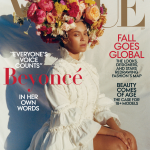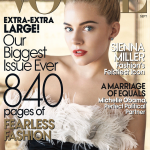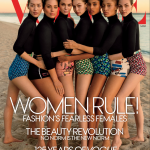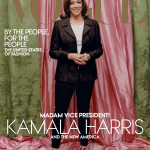 On the other hand, however, there's the constant support for emerging designers; the very long-standing friendship with Talley, whom Wintour stood by until the end, despite rifts and quarrels; the deeply esteemed relationship with Grace Coddington, whom Wintour decreed a deserving protagonist in the documentary The September Issue. And then all the innovations made in the magazine, the push given to celebrity culture as we conceive it today, the unprecedented combination of high fashion and more affordable clothes, the importance given from the beginning to online, the willingness to talk about politics and current events in a title for decades considered shallow and silly. Above all, there are the ideas and insights that revolutionized not only Vogue (and all the magazines Wintour worked on before that) but the industry as a whole.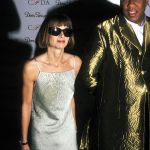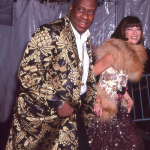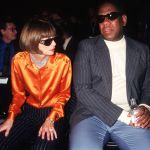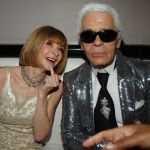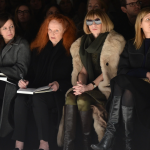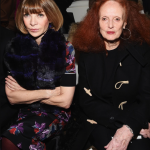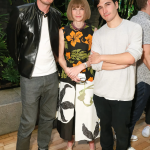 To every side of the coin corresponds its opposite, to every fault can be contrasted merit, to every innovation a step backward. There were the tears shed by Wintour in the aftermath of Trump's election, but also the firmness in demanding all the employees' presence in the office, still shaken and in shock after 9/11.
It's not possible to "simplify" Wintour's personality and influence - it would be reductive to call her yet another nepotism baby, given the background and influence of her father Charles, also a journalist, who on more than one occasion picked up the phone to put in a good word for his daughter. From 1988 to the present, she has remained at the helm of Vogue USA, taking over as Condé Nast's Global Chief Content Officer in 2020, overcoming economic crises and persistent rumors about her resignation, and surviving in an industry that has crumbled and regenerated under her feet. Is her tenacity admirable or pathetic? Will she be the last great fashion editor or will she be remembered as the editor who didn't want to leave, despite pressure and a changing social landscape? There will never be a unanimous opinion about Anna Wintour, just as she would like.