Everyone wants to go to the Fashion Week
From TikTok to Instagram, there's a great debate over who should attend shows
Who gets invited to fashion shows, or rather, who should have the right to sit front row are two questions that return, with increasing overbearingness, every Fashion Month, and that have become a source of confrontation and fight in recent times, especially online. In mid-September, The Cut published an article, titled TikTok Helped People Scam Their Way Into Fashion Week, which was much criticized on ByteDance's platform, describing videos in which several creators had made public - or put up for sale -the email addresses of some of New York fashion's most influential publicists, inviting anyone to try their luck by asking for an invitation to a show or party. «I don't think there's anything wrong with helping each other out», Sydney Bernhardt, one of the authors of these videos, told the magazine. Adding, «And more so, trying to get rid of the gatekeeping concept, and more so, helping other women.»
Here we go again with that gatekeeping concept, one of the most imputable faults of the fashion industry, never inclusive enough, never open enough to everyone. A fault that several Maisons have tried to atone this season, particularly in Milan: think of Diesel's massive location and huge crowd, Philosophy's contest, and Moncler's performance in Piazza Duomo. Admirable initiatives that clash with contradictions and inherent limitations of the industry (especially since inclusivity goes far beyond a ten-minute fashion show). On the one hand, there are the brands and PR agencies, who want (and must) invite prominent industry personalities, such as buyers or members of the press, the so-called insiders. On the other, it has become standard practice to invite and often dress well-known faces from Instagram and TikTok, to generate social media attention around one's event. It's the seats taken in the front row by creators judged to be more or less deserving that spark the online debate about who should go to the FW (it's still unclear what parameters are used to decree any merit). There are those who think it's sacrilege, those who argue that without them the shows would no longer be relevant, and those who always name other creators who should have been in Paris instead of those who are there.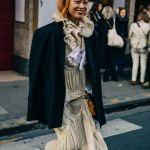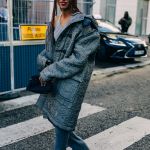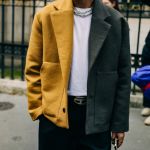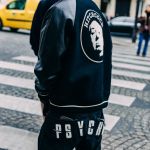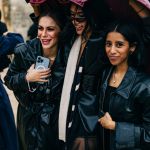 All these considerations have a lot to do with a certain romanticization of Fashion Week, with an idea that has a lot to do with The Devil Wears Prada and very little with the hours spent stuck in traffic, the hectic days, the even forgettable shows you can't say no to. In her latest newsletter for the New York Times, Vanessa Friedman put it this way: «Imagine going to a zillion modern art galleries. A lot of what you see is derivative, some is just plain silly, some is boring, and then every once in a while there's something fantastic — something that frames identity in a new, relevant way — and it immediately wipes all the other forgettable meshugas out of your mind and gives you a thrill.» Hence the idea, which has found fulfillment in New York, that everyone should have a chance to take part in FW, or at least in its parties, whatever it costs, even crashing them. It may be FOMO, it may be this fixation with the idea of gatekeeping, but it seems that everyone, especially on TikTok, wants to go to Fashion Week.
Probably aware of this somewhat twisted perception, more and more influencers and creators are trying to show an unfiltered, if still quite glossy, side of the fashion month, in a broader attempt to portray the behind-the-scenes of the industry. From changing clothes inside a van to fixing broken or too big clothes, from fittings to besieging photographers, there is no creator who doesn't want to show a day of their life. It's perhaps this over-exposure, this continual retelling of an already so mythologized moment that has created false expectations in the public.
It's natural to feel the desire to join an undoubtedly small circle, perceived as cool, especially by the younger generation, eager to bypass the gates, figurative and otherwise, but a certain kind of establishment exists for a reason. The buyers see the product they will then decide to include in their store, the journalists must observe the clothes in real life in order to write a review, and VICs are invited by brands in the hope that they will buy something off the runway. Is this an old and dated system? Certainly, but at the moment no one is interested in disrupting it, despite the honorable statements in the aftermath of the pandemic.
The shows embody the moment of peak visibility and commerciality for a fashion house, which will therefore choose its guests based on who will bring the greatest return in image and media attention. Beyond feel-good campaigns and high-sounding claims, there is little room for idealism and a project devoted to changing the status quo. Brands want to sell, and a lot. An outcome that is difficult to achieve with a fashion student who has sneaked in.