In 2022, creative directors must also be influencers
Not technicians, but frontmen
Fashion in 2022 is yes about products, but even more about culture. If a century ago a brand had to assert its supremacy only through its technical excellence (think of how many fashion brands today, for example, are born as manufacturers of luggage or shoes) today what matters is what we might call "cultural capital," or, in other words, the identity that the creative director can bring to a given fashion house. According to WWD, the issue results in a combination of three factors: «Fashion houses are increasingly searching for creative leaders who have the attention of the internet, an enviable creative network, and the ability to inspire a community». In other words, a creative director can no longer be a mere technician but must become a storyteller in whom practical skill is also combined with charisma and communication skills. A perfect example of this process is the appointment of Maximilian Davis at the helm of Salvatore Ferragamo: where the brand's reputation comes to a halt, the personality and charisma of the creative director intervenes, implicitly promising to pick up its heritage and provide a vision and storytelling of his own that will reposition it once again in the spotlight. It is clear that this kind of influence is mostly intangible, but it can be accounted for through social media metrics and the fame a certain designer has been able to gain in the early stages of his or her career. Prior to his appointment by Salvatore Ferragamo, for example, Davis had become the most promising designer at London Fashion Week and had gained an authority and relevance made all the more exciting by his status as an emerging young creative.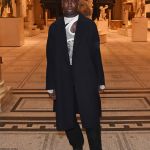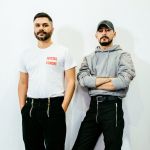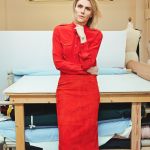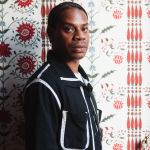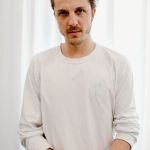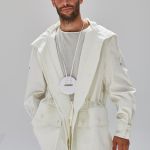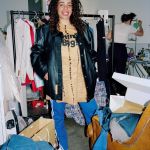 Expert Floriane de Saint-Pierre, interviewd by WWD, talked about «attention economy»: the larger the fan following a creative director carries, the greater the power of exchange that creative director will possess. However objectively good, Clare Waight Keller was unable in her time to bring to Givenchy the media buzz and aura of coolness that Matthew Williams, a self-taught designer, was able to bring to the brand. The same goes for Benjamin A. Huseby and Serhat Işık, whose appointment as creative directors of Trussardi is one of the honors and opportunities garnered through the triumph of their own label GmbH. It is clear that the inventors of the modern version of this format are Kanye West and Virgil Abloh. By collaborating with Kanye and his Yeezy, for example, adidas managed to earn $1.7 billion in 2021 alone - a performance entirely hinged on the central figure of Kanye that has been repeated, with ups and downs, for Gap as well. Nor is it surprising that in recent weeks two mega-influencers such as Gigi Hadid and Elsa Hosk have opened their own luxury brands that went immediately sold-out. Another example of designer/brand value pairings is Gabriela Hearst. Beyond her own design style, the Uruguayan creative director's name has become something of a hallmark for the sustainability of the collections produced under her leadership. It is a notion that even precedes the existence of the product: if Gabriela Hearst has put her hand to it, then the product is sustainable-after all, it was under her that Chloé achieved B Corp. certification.
If Kanye West is an example of a personality who possesses his own customer base, a loyal "following" that translates into assured sales; Gabriela Hearst, on the other hand, as well as Off-White's new director Ib Kamara, Maximilian Davies, or Glenn Martens for Diesel, are the catalysts of brand repositioning and «the voice of today's society». Martine Rose and Telfar Clemens are two examples of designers who become the voice of a community while, on the level of storytelling ,Jacquemus's commercial performance is virtually indistrictible from the private life of its designer, to the point that the brand and the man exist seamlessly with each other. Visibility and uniqueness of message are thus the new parameters to be budgeted for when choosing a new creative director-and the degree to which a certain designer is visible is often fine, too, when one considers how furiously gossip about the forthcoming appointment of the highly rumored Daniel Lee is circulating in fashion circles these weeks. Wherever Lee goes, that is where the attention of the entire industry will be focused. In simpler terms, one could talk about "distinctive identity," but the truth is that in 2022 brands need charismatic frontmen, not skilled technicians - in a world dominated by the attention economy, the prestige and fame of the name on the door is the main insurance of a brand's success or failure.