The genderless fiction of Puma and Palomo Spain
The intersection of craftsmanship and sportswear
Puma and Palomo Spain have joined forces to create a collection that explores team sports with a retro twist, making a foray into genderless style. The inspiration stems from the soccer stars of the 1970s and their coolness and combines the quirky approach of that decade with Palomo's couture codes. «My goal with this collaboration was to take our vibe over the top, stepping out of my comfort zone and designing sporty garments. That's what prompted me to make a subtle reference to Johan Cruyff, the soccer icon of the 1970s who is also the perfect embodiment of Palomo Spain's sporty aesthetic» said Alejandro Gómez Palomo, founder and creative director of Palomo Spain.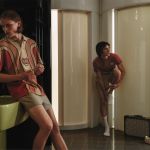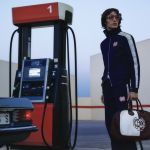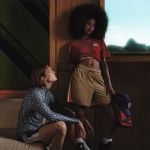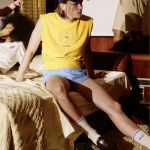 «It was wonderful to collaborate with a company that has the means and engineering to work on things in a way that I can't do in my studio and atelier, because this allowed us to approach the collection in a much more technical way than usual», he added. «and technology is interesting because it's not at all obvious; yet it took a highly technical production process to create the intricate embroideries and details that are Palomo's trademark on the Puma scale. These delicate graphic elements elevate the collection and give the right balance to a clean, classic silhouette», said Heiko Desens, Global Creative Director at Puma.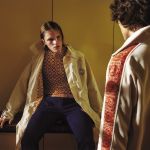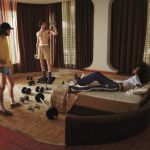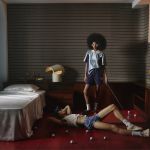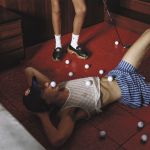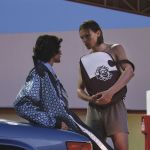 The collection's palette shifts from beige to white or light blue, and also includes hues such as navy blue, burgundy, and bright yellow.Highlights include the T7 jumpsuit with cotton and polyester bell bottoms, complete with embroidered piping featuring the sinuous Puma x Palomo Spain logo. A soccer-inspired half-zip polo shirt with embroidery and jacquard, T7 nylon shorts pair with classic T-shirts and terry tank tops, while a nylon coat and printed long-sleeved shirt complete the ready-to-wear offering. Footwear includes the nostalgic Weekend sneaker and the Nitefox loafer, featuring a bold silhouette. A lace-up boot version of the Nitefox is also available. Accessories provide a chic finishing touch with a two-tone handbag, burgundy Crossbody clutch, an embroidered beanie, and a printed satin scarf.
Puma x Palomo Spain will be available on PUMA.com, in select Puma stores, palomospain.com and at select retailers worldwide.