Tommy Hilfiger returns to the New York catwalks
Between preppy and phygital experiences
After a three-year absence, Tommy Hilfiger, owned by PVH Corp. announces its return to New York Fashion Week. For the Fall 2022 presentation, the fashion brand will unveil the "See now, buy now" collection by engaging the audience both physically and digitally in an immersive experience that connects the real world with the metaverse. The interactive experience will take place on Sept. 11 at 7 p.m. EST and takes inspiration from New York's creative scene: a collection of people and subcultures, a collision of lo-fi and hi-tech, a unique fusion of style and creativity. In the setting of New York City, the birthplace of the Tommy Hilfiger brand, the event will connect people through IRL creative moments set up at Brooklyn's Skyline Drive-In and through a parallel activation in the metaverse. It will be a multimedia transition, transporting participants from Brooklyn to the gaming world of Roblox and new phygital business platforms.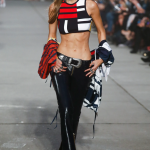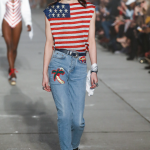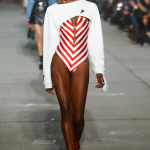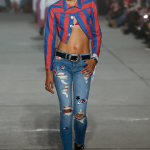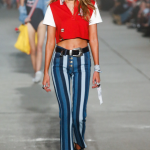 «When I thought about where to make our return to the runways, my heart immediately went to the iconic creative culture of New York», said Tommy Hilfiger. «This is where fashion, art, music and entertainment connected when I started working in this industry. And even today, this approach drives me to engage with local communities building new creative experiences. This season is about merging my past inspirations combined with new concepts of live events and virtual worlds. It is the perfect expression of what we stand for while paying homage to our origins with a return to NYFW». The Fall 2022 collection will see several multimedia brand activations - from New York to European capitals, to Chengu and beyond - and new retail concepts in select Tommy Hilfiger stores, along with takeovers of key retail partners and pure players around the world to complete the phygital experience. In addition, collaborations with global talent will debut, called upon to re-interpret prep classics in a new key.
Brand new for the industry, the "See Now, Buy Now" show: it will be live-streamed within Roblox's global platform of more than 50 million daily users, accompanied by avatars wearing garments from the Tommy Hilfiger Fall 2022 collection in a completely reimagined New York City. Every Tommy Hilfiger look that will walk the physical runway will be available for purchase through the "See Now, Buy Now" platform, including digital exclusives on Roblox. The brand's partnership with the global multiverse platform was launched in December 2021 and continues to expand through new initiatives.