Eurospin is the streetwear icon we didn't know we needed
Welcome to the age of grocery-core
If there is one thing fashion has always tried to copy to the streetwear world, it is self-irony. It's no mystery that the big fashion houses are always short of a little healthy humor - and with the shift from simple streetwear to luxury streetwear that has been seen over the past five or six years, even brands in the latter sector have begun to put on airs that kill the fun. But the inherent possibilities hidden in this boom, the opportunity to turn a brand into culture by making its values wearable, has been picked up by a number of iconic companies in their field that have made irony an essential tool for etching their names in pop culture. The company that most recently entered this game is Eurospin, which announced its entry into lifestyle with a capsule of logoed basics coming out this August. Making the operation even more interesting is the fact that the digital support for the capsule launch will consist of content created by the users themselves, thus making consumers become protagonists but also targeting the most important audience segment for Eurospin itself: its own community.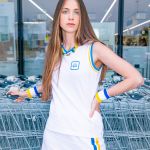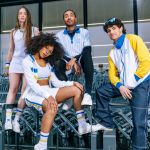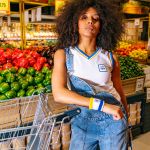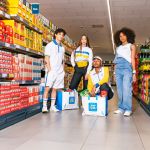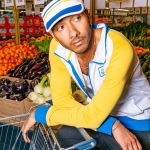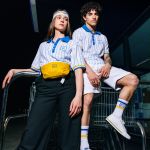 The capsule, entirely genderless and inspired by classic 1980s tennis sets, includes polo shirts and t-shirts, shorts sets and track jackets, skirts and sports bras, a sneaker as well as accessories such as fanny packs, headbands and socks. But there will also be no shortage, even for the most special occasions, of underwear pieces such as thongs and men's boxer shorts. The idea behind it is to turn the concept of aspirationality of "traditional" fashion upside down, replacing it with that of representation: it is clearly self-ironic to sport a polo shirt with the branding of a grocery store chain - yet it remains true that it is precisely company like Eurospin that can be more present in the daily lives of millions of people (and thus in the pop culture of entire countries or continents) in a much more widespread way than any other traditional fashion brand. Precisely in order to claim its weight in Italian pop culture, Eurospin will make its capsule collection the protagonist of a fashion show that will take place as a surprise in one of the chain's Italian locations. It is impossible to forget the arrival of Eurospin in the Italian provinces in the early 2000s, within a few years those mostly anonymous but unmistakable blue and yellow logo became a fixed presence for an incalculable number of Italian cities. The result was something unprecedented: having arrived in Italy at the dawn of the Internet and social media, Eurospin entered the world of online memes, transforming itself into a sort of national-popular icon with which everyone recognized themselves, a proverbial presence in the Italian pop culture of the 2000s. It is no coincidence that the capsule's most striking appearance was worn by Fedez in his cult podcast Muschio Selvaggio.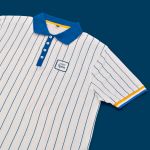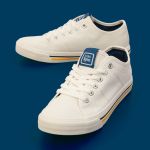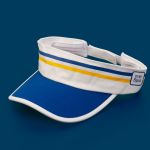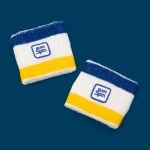 Eurospin's entry into lifestyle thus goes to join that strand of self-irony and alternative branding essentially created by Demna Gvasalia with Vetements when the designer now head of Balenciaga began transforming the most common branding of everyday life into high fashion: DHL, McDonald's, manufacturers of t-shirts for tourists, and even Evian water, included in the lookbooks of the SS18 collection. The fever of cross-industry collaborations ignited, also fueled by the boom of Supreme and its policy of total collaborations leading, for example, Vans to collaborate with the U.S. Postal Service, Fila to sign a capsule with Chupa Chups but also giving us epic mash-ups like Balenciaga and Crocs or Gucci and Disney. Meanwhile, even real fashion began to understand the value of online virality by understanding the equation "memeable = sellable," and so Gucci began selling jeans with grass patches, Moschino turned a handbag into a giant Bic lighter, and Comme des Garçons made vertiginous heels out of Nike sneakers. The culmination of this trolling fad was the Lidl sneaker, forerunner of the grocery-core represented by the Eurospin capsule, which saw retail location stormed to grab a pair of those unsightly sneakers that parodied hype culture while paradoxically generating more hype. Eurospin's launch of a clothing capsule represents, to some extent, the crowning achievement of this process, the ultimate transition of a brand to a wearable pop icon.