When did fashion move to the West Coast?
How California is producing a new generation of creative directors
That California was a great place to be was in no doubt. The Los Angeles vibe is so legendary that half the world knows its neighborhoods and areas without ever having seen them: Santa Barbara, Venice Beach, Malibu, the San Fernando Valley, Beverly Hills. It is a world that has practically always been frequented by the film and music industries, but in recent years, fashion has also begun to look at it. If this year Kim Jones brought her Dior Homme to dialogue with California, 3with Eli Russell Linnetz and a show in Venice Beach; Gucci and Louis Vuitton have also set their sights on California with their Love Parade shows on the Hollywood Walk of Fame and Resort 2023 at the Falk Institute in LaJolla, respectively. Meanwhile, from the land of the sun, designers are beginning to look toward Europe and the ancient strongholds of luxury: for some time now, Mike Amiri has been presenting in Paris, as has Spencer Phipps, who returned to his native Los Angeles this year after years in Europe; while both Reese Cooper and John Elliott showed in Paris this year, which also featured Advisory Board Crystals, filling the ranks of an increasingly large "American faction" of creatives present in the French capital. Meanwhile, wonders flourish among the California metropolis: Gallery Dept. led by Josué Thomas continues to grow as does Collegium with its collections of extra-luxe boots and sneakers, Evan Kinori produces clean and simple workwear-inspired collections, and Greg Chait of The Elder Statesman sees his looks make it to the red carpet while veterans Rhuigi Villaseñor and Jerry Lorenzo further solidify their empires. Is there really gold in California?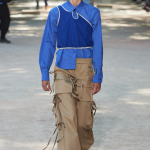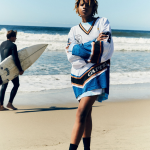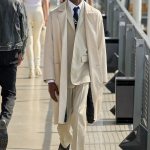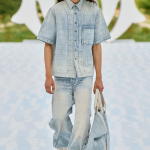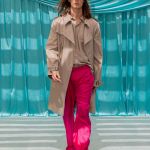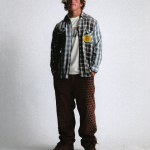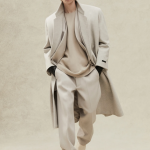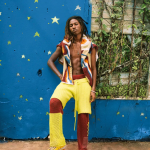 «There's probably some novelty to making clothing in a city that's more off the grid with regards to the fashion world. It may be less expected and thus stand out a bit — but that's not why I'm here. It's just helpful not to see what other people are doing all the time and not see trendy ways of dress on the street», Evan Kinori explained to the Financial Times last March. And indeed the substantial absence of a fashion establishment on the streets of San Francisco or Venice Beach might provide a freer territory for experimentation and the birth of new brands, a space to grow away from the hyper-structured (and, according to some, deeply bourgeois) context of Milan or Paris. After all, on closer inspection, it was from Los Angeles that the first opportunity for contact with fashion came to many generations: the gowns of films and starlets and the work of legendary costume designers such as Edith Head and Adrian Adolph Greenburg were in fact the first couture creations to be disseminated worldwide via the movie screen. Also Los Angeles was the birthplace of subcultures such as skateboarding and surfing, as well as a vibrant hip-hop scene - a cultural richness and variety that provided local designers with multiple inspirations for multiple stylistic paths. Other brands that are emerging from the California scene include leather goods brand Von Holzhausen which recently collaborated with Tesla, Finney which grew out of Phillip Bodenham's PR Spring Los Angeles agency, Camp High which recently collaborated with NBA player Jordan Clarkson, Staud which LVMH has already got its hands on as well as individual designs by shoemaker Dominic Ciambrone a. k.a. The Shoe Surgeon, and Transnomadica by Italian Maurizio Donadi, who instead focuses on upcycling and vintage research.
Indeed, it is remarkable how the California designers, all more or less geographically close to each other, explore such different territories: John Elliott produces ultra-luxe minimalist basics; Phipps follows inspirations somewhere between folk and streetwear; Gallery Dept. possesses hippie ancestry by mixing vintage inspirations and artistic details; ERL explores the American high school aesthetic; and The Elder Statesman produces psychedelic knitwear. There is, for some of them, a common vibe that lies in the passion for bright color gradients, for reconstructed or reinterpreted vintage, for relaxed silhouettes that do not fish from the classic European sartorial repertoire. It is precisely this otherness from the conventions within which, like it or not, European brands find themselves operating that makes the West Coast frontier an exciting place for new creative scenes to emerge. Even the great archival fashion movement has made important inroads in Los Angeles through the work of Fernando Rangel and his Silverleague and Kyle Julian Skye with Middleman Store - two showrooms/Instagram pages that were for many the first contact with the idea of archival fashion five years ago. And now we have reached the point where European brands themselves are aiming to accelerate their reach: in recent days Bottega Veneta has expanded its San Francisco boutique, Hermès has opened a pop-up dedicated to luxury sportswear at the Hollywood Athletic Club, Louis Vuitton, on the other hand, will open a new store on Rodeo Drive and host its "200 Trunks, 200 Visionaries" exhibition on the same street this summer while last June one of the Melrose Place buildings hosted the adidas x Gucci launch party while in April Acne Studios organized a shamanic techno party at Eric Lloyd Wright's ranch for its community.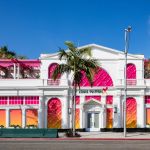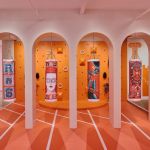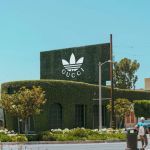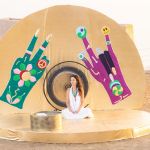 The emerging picture of the California scene, however, is not all sunshine and roses. Between urban and environmental concerns, chronic water shortages, continuing wildfires closer and closer to population centers, crime, and an increasing presence of homelessness Los Angeles is not exactly an idyllic city, despite all its energy. According to WWD, then, pandemic has hit the Los Angeles Fashion District hard with showroom vacancies, business closures, and crazy rents. While the problem of goods storage and congestion at ports and trains is reaching increasingly worrisome proportions: «There are 20 million pairs of tennis shoes coming across the water right now. We have no place to put them.», told to WWD Matt Schrap, chief executive officer of the Harbor Trucking Association.It is a concatenation of factors that will surely require action from the authorities in the near future - especially given how the volume of business that California cities are attracting shows no signs of stopping and may even increase.
Regardless of the infrastructural issues just listed, the West Coast creative scene continues to thrive while, slowly, more and more American designers are gaining prominent positions within major European brands - a trend successfully initiated by the late Virgil Abloh. Their success and diffusion may even increase in the coming years, attracting the attention of a fashion audience that responds to the saturation of the luxury market by going in search of more and more niche brands and products, more and more distant from the corporate experience proposed by the century-old European luxury brands but, above all, capable of procuring those "strong pleasures" and novelties that these days almost only indie brands know how to give.