Could Martine Rose be Louis Vuitton's next designer?
The rumors are getting more and more interesting
Succession is always a complicated matter normally. It is double or triple that when a fashion brand, its heritage, and its economic performance are at stake. Which is also why Louis Vuitton has been so cautious about crowning Virgil Abloh's heir-although an heir will have to be crowned sooner or later, and, according to certain rumors, LVMH's eyes have stopped on someone. Indeed, as Vogue Business reports, at Martine Rose's SS23 collection show in London this weekend, Louis Vuitton CEO Michael Burke sat in the front row. Neither the brand nor Rose decided to comment, thus not confirming the rumors but not denying them either. The only thing that is known is that Burke himself told MF Fashion that, after the show to be held next June 23 in Paris, «we will move on to the next step». Compared to the many imaginable candidates, which include Grace Wales Bonner, Samuel Ross, Ronnie Fieg, Chitose Abe, and even Yoon Ahn, Martin Rose is quite close to Abloh's spirit with her ongoing collaboration with Nike, her focus on subcultures and countercultures, her taste for subverting the traditional fashion, her tendency to mix sporty and sartorial, and her very personal approach to creativity.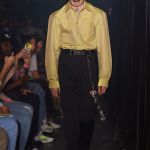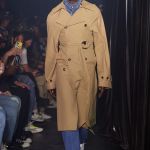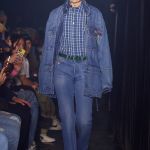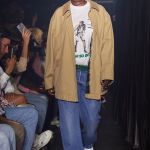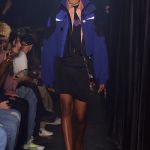 It is clear that the main obstacle to a potential entry of Martine Rose from Louis Vuitton would be precisely the encounter between such an anti-traditional designer and a very hyper-traditional brand: nominally, a Louis Vuitton designer cannot afford to show off-schedule and at their own personal pace, but must design four collections a year in addition to seasonal capsules and please a very large and often high-ranking clientele, with all the commercial needs associated with this. To make a point about the difference in tone: Louis Vuitton's next show will be held at the Louvre's Coeur Carrée, Rose's show over the weekend was in a gay sauna in Vauxhall - on the one hand there is the istitutionality of fashion as luxury culture, on the other the disruptiveness of fashion as counterculture. No less, Martine Rose's name sounds especially right to fill the void left by Virgil Abloh, not to mention how ever Rose previously worked as a consultant to Demna at Balenciaga -a role that certainly allowed her to get in touch with commercial realities far more huge than the independent brands that make up the hard core of London fashion. Whatever Burke's choice will be for Louis Vuitton's next artistic director, the arrival of the «next step» after the mourning for Virgil Abloh is imminent, and the new chapter looks exciting right from its beginnings.