When skate culture adopted Vans
Steve Van Doren, son of the brand's founder, tells the story of Vans and skate culture in the 1970s
Steve Van Doren recalls how Vans exploded: «[An important moment for us was] in the mid 70s – that's when skaters and BMXers started wearing the shoes. But in 1982, that's when Spicoli, Sean Penn, in Fast Times at Ridgemont High hit himself over the head with a checkerboard shoe – that's really when the world started to notice, that's when we started getting orders from overseas». Up to that point, the brand had remained a cult in the California scene, spreading among U.S. youth but without becoming the worldwide phenomenon it is today. «I started in 1966 when my dad first opened the store and I was 10 years old but I worked with him. We were just trying to sell shoes and my dad values were to make the best quality shoe, at a value and with superior customer service». At this point it comes natural to ask Mr. Van Doren, who came to Milan to present the book Authentic that collects his memoirs and attend the opening of the brand's new flagship in Via Orefici, how it happened that a company that only wanted to sell shoes became the skate shoe brand par excellence. The answer is disorienting simplicity: «Skateboarders started wearing our shoes because they liked the grip of their waffle soles and they rode on them. That was almost 45 years ago, we are around for 56 years. They adopted us […]. If something, they gave us culture».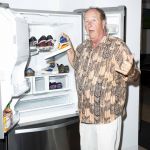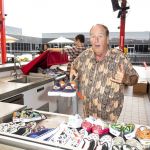 One of the most interesting parts of the brand's history, which I ask Steve about, is the origin of the Off The Wall motto, which is a mixture of skate culture and company history. «The saying came from Tony Alva coming off the wall of a pool in 1975», Steve recounts. The saying became part of the brand's language when, back in the days when Vans was creating custom shoes, it began to refer to that milieu of skateboarders, BMX lovers, cool kids, and California adventurers who possessed, as Steve calls it, an "off-the-wall spirit," and thus began the tradition: «Everybody that came in and ordered a custom shoe, we put the "Off the wall" heel label on the back of it when we manufacture them. From 1966 to 1994, "Off the Wall" was always on costum shoes and skate shoes».
Tony Alva, who is perhaps the skater-symbol of the popularity that the discipline gained in the 1970s as it spread around the world, was not only responsible for the Off the Wall motto but also for another very important trend that endures to this day: that of distressing. «[Distressed Vans] have always been a thing», Steve recalls, «going back to the 70s when Tony Alva would rip his shoes ». Back then, Steve explains to me, that kind of distressing had become the mark of authenticity for skateboarders: «You could always look at their feet and tell if they skateboarded because of the way it wears down on the outside». A question always arose at that point: the mothers of those boys would send them to the store to have them repaired or replaced, but «they didn't want to give their shoes up – they loved them so much». Steve's solution to that was simple: «I'd put a new insole in them, because they loved the comfort, but the outside was beat up – because it was their favorite shoe». The most incredible thing is that the trend has not only not died out over time, evolving to the point where luxury brands are putting out pre-distressed sneakers, but it has also remained authentic in skate culture: it is very common among skateboarders to wear a pair of shoes, often just Vans, that they can destroy during practice and are therefore used specifically for training and practicing the discipline. Recently, some of them have even started using them to go out.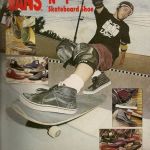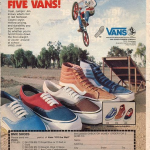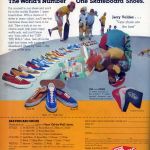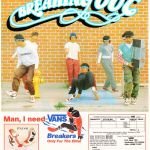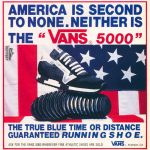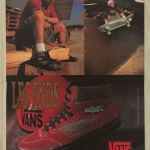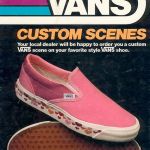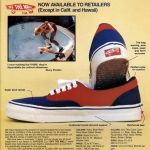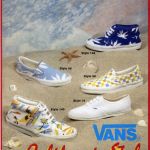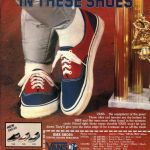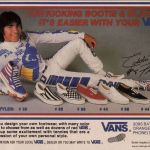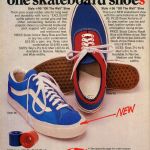 Talking with Steve, who reminisces about times when Vans was a simple shoe store at 704 E. Broadway in the city of Anaheim, California, one wonders what has changed in a company that started as a family business and then morphed into a global empire and a permanent presence in pop culture. But the truth is that not too much seems to have changed, at least for him. «My sister is vice-president of human resources, she knows all the rules and regulations. I'm kind of a pirate – If we can do it, let's just do that!» It is not uncommon, for example, if you visit the brand's HQs, to find Steve grilling barbecue meat on the terrace - just last week ago those attending these legendary barbecues were around 350, says Steve.
But it's not just about the brand's people and the customers: «With the war going on over in Ukraine, five or six weekes ago, I just went and grabbed about two hundred and eighty cases of shoes and clothing for the younger people and I shipped them over to our stores in Poland so they could hand them out to the refugees. That's just something that a big corporation would take years to do». For another initiative, this one in collaboration with the group that owns the brand, VF Corp., «we had an employee sale, and we told everybody that they could have everything for free but they had to make a donation for Ukraine. We raised 21.000 dollars that day and VF, our parent company, matched it and we were able to have 42.000 dollars in one day and we sent out to help with medical services and food for the Ukrainian people». To sum up, Steve concludes, smiling as always: «It's a human touch. People are the most important – our people as well as our customers».