Do you really need to spend a lot to dress well?
Why the concept of 'looking expensive' has taken over fashion
Among the many elements that don't add up in the story of Anna Delvey, recently told in the Netflix series Inventing Anna, is that on an aesthetic level, Delvey didn't come off as that rich. A doubt that becomes more insistent looking at the real photos taken by the fake heiress during the infamous trip to Morocco. Delvey looked like an ordinary tourist with that striped dress, the thong sandals and the long black dresses, yet she was staying in one of the most exclusive hotels in Marrakech. Perhaps it was her attitude, more than her clothing, her pass to that golden world.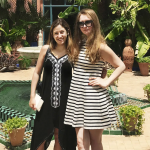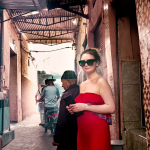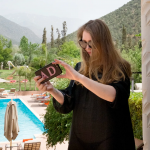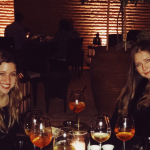 Nevertheless, Shonda Rhimes' show has shed a light on the concept of looking expensive, a very common expression, used in particular by some fashion magazines, in the sense of wearing clothes with a certain price and therefore with a sophisticated and elegant touch. In fact, if you search for the definition on Google, the first results will be articles that explain how to make your looks look elevated, expensive, prestigious, in a few simple moves. Wearing big black sunglasses, a trick also used by Delvey, carrying stiff and structured bags, opting for clothes with the perfect fit, choosing discreet but always present jewels, would all be solutions to create an outfit that doesn't look like H&M but like Valentino.
The thing is, to the trained eye, true expensive looks can be spotted in seconds. A specific TikTok video comes to mind, now impossible to find, in which a girl answered a question about the brand of the top she was wearing, saying that she was a bit embarrassed to reveal that it was an item of Khaite, price 1055€. So where is the problem, in the fact that that top didn't seem to be costing that much, that it shouldn't cost so much, or that spending that amount of money for an item of clothing requires some justification, a mea culpa to do in the public square to avoid the wrath of an audience always ready to criticize?
TikTok is the place where the concept of looking expensive takes many forms and meets opposite realities. On the one hand, there are creators like Audrey Peters, who takes a plane from New York to Milan to find a pair of Chanel sandals; on the other hand, there are thousands of girls who every day show their purchases made on Shein; on the other hand, there are those who are not ashamed of revealing that they bought fake, imitation items, dupes, while emphasizing how close to the original ones look. It's not a matter of who is right or wrong, or who has more right to show themselves, but rather that all these phenomena are the result of the same matrix. Shein's hauls are but the base of a pyramid at the top of which lies an idea of fashion and luxury that is unattainable for most people, and that in order to reach it it's necessary to find alternative methods. To pretend to be someone else.
In this matter, Zara is the epitome of all the tricks put in place to fit into that idea of looking expensive, especially on a budget, and in fact, is one of the features most repeated and promoted abut the Spanish fast-fashion giant: it doesn't seem fast fashion. It's almost with amused and vaguely guilty awareness that one reveals that an outfit is by Zara after having received a compliment about it, as if it were the revelation of a secret, whispered to cancel the distance with the interlocutor. The dream promoted by Zara is precisely that of selling clothes that could belong on a catwalk, as they are massively inspired, if not copied, by the catwalks, but accessible to that huge audience of fashionistas who cannot afford luxury brands. The luxury reference and the use of shoddy materials, however, cause a short-circuit that wipes out the possibility that Zara's clothes look expensive, drawing an even greater distance between those who can afford runway clothes and those who cannot.
But who established that looking expensive was a criterion by which to judge whether a person is well dressed or not (assuming that is what this parameter reveals)? The fashion industry, at all its levels, from fashion houses to the publishing industry. For decades, brands and magazines have been telling us that to say that you dress well you have to spend a lot, conveying the message that in this case yes, we are what we wear. If you think about it, the style shift that Andy, the character played by Anne Hathaway in The Devil Wears Prada, makes has to do only with appearance, and not with style. When the cerulean felted sweaters are replaced by the Chanel boots, she conquers the right to be part of an exclusive and shallow world, where appearance outweighs substance.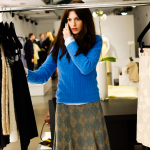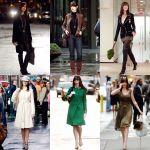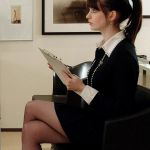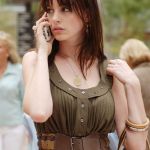 Besides the lavish, opulent show off typical of a certain type of rap scene, entertainment, and of those for whom economic availability is a new fact, the idea of looking expensive has stratified and branched out, also finding a niche of audience and brands for whom the concept becomes a question of if you know you know. In the end, this is what we mean when talking about a discreet, quiet, whispered interpretation of luxury, promulgated by Maisons such as The Row, Loro Piana - despite Putin -, Brunello Cucinelli, Peter Do, Delvaux, Khaite indeed, and in a specific moment also Bottega Veneta under Daniel Lee, before turning mainstream. Brands that don't need big logos, loud patterns, or statements to give shape to an idea of luxury that is truly exclusive, and for the few, 2000€ cashmere sweaters that encapsulate an entire lifestyle that remains a dream for millions of people.
So the basic approach that gave shape to the idea of looking expensive might be wrong, the idea that fashion and personal style have to do only with the amount of money spent on clothes, which determines therefore the value of a person, and their right to occupy certain spaces. What would be needed, then, is an overturning, a revolution that would enhance pure self-expression, creativity, the ability to imagine wonderful outfits with second-hand items, leaving behind a classist and deeply capitalist approach. The fashion industry as we know it today would no longer exist, would that be so bad?