Cartier accused Tiffany of industrial espionage
When the fashion world becomes a spy movie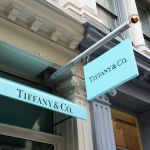 When the fashion world becomes a spy movie. Cartier has decided to denounce Tiffany & Co. with the accusation of industrial espionage, claiming that the company would have come into possession of some confidential information thanks to the help of a former employee of the company. In addition to Tiffany in fact, under accusation there is also Megan Marino, former junion manager of Cartier that, according to the accusation would have been hired by the company part of LVMH to work on a collection of high jewelry composed by pieces whose value exceeded 10 million dollars.
In fact, prior to leaving her old job, Marino allegedly illegally downloaded several confidential pieces of information about her former company and then passed them along to her new colleagues once she was hired in November. «We deny these baseless allegations and will defend ourselves in any way we can,» said a Tiffany representative who meanwhile, at least according to the lawsuit, would have fired Marino last February anyway after she was informed by Cartier of the incident. All in vain, however, because for the prosecution at the time of the dismissal several senior executives of Tiffany were already aware of much confidential information.
If you think that industrial espionage is an unusual practice in the world of fashion, you are very wrong. In 2014, Cartier again accused a former employee of trying to convince her assistant to take a new job at Tiffany's by asking her to bring some confidential information with her.