Dior cancelled the collection with Travis Scott
The predictable long wave of the Astroworld tragedy
«Out of respect for everyone affected by the tragic events at Astroworld, Dior has decided to postpone indefinitely the launch of products from the Cactus Jack collaboration originally intended to be included in its summer 2022 collection», Dior announced this morning. With that "postponing indefinitely" which is actually a very polite way of saying "canceled". News that does not even sound too surprising considering how the events of Astroworld have arrived, in recent weeks, even in front of the American Congress even if the US authorities have determined as "accidental" the ten deaths that occurred in what has become one of the deadliest concerts in the history of the United States.
But the court of public opinion is different from the civil court – and if before Travis Scott's name was a golden ticket to rake in profits, after Astroworld everyone is avoiding it: according to Variety, the Houston rapper would have been removed from the Coachella line-up; while the contracts for his CACTI drink have been revoked and the release of his sneakers co-signed with Nike have also been canceled. Without a doubt, since the collaboration with Travis Scott is part of a larger collection, the arrival of the SS22 collection will undergo few changes – after all the brand has sufficient human and economic resources to correct the shot before landing in the boutique.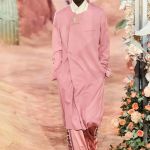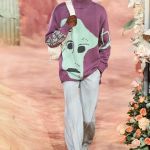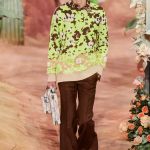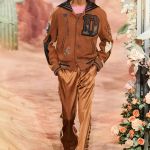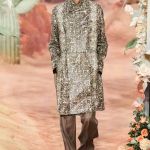 It remains to be seen how the story will change the scenario of celebrity collaborations for fashion brands. Travis Scott was known for having started collaborations with every conceivable commercial reality: from McDonald's to Fortnite, from Nike to Dior – the latter, among other things, had also allowed the rapper to modify his logo for the first time in the history of the brand. Without a doubt, fashion will learn something from the story, maintaining its relationship with celebrities on a public level but without letting them enter their ateliers anymore.