The 10 most unforgettable moments of New York Fashion Week
From Jean-Michel Basquiat for Comme des Garçons to the Telfar show at Irving Plaza
Unlike the European fashion weeks, populated by centuries-old brands that have made the history of fashion of the '900, the New York Fashion Week has always had a very particular aura: it is in fact in the context of the New York fashion week that the most daring experiments have been seen. In fact, in the late '80s and early '90s, the dominance of European fashion weeks was also identified with the aesthetics of the "power girl" and with an idea of tailoring that was still elitist, conspicuously opulent, boringly stately, while at New York fashion week Marc Jacobs signed grunge collections, Calvin Klein elaborated his daily but luxurious minimalism and Helmut Lang rewrote the very concept of coolness. This drive for innovation has not disappeared in recent years, which have seen the rise of Kerby Jean-Raymond and Telfar Clemens but also the transformation of Rihanna from pop star to businesswoman and fashion icon with Savage x Fenty.
1. Basquiat models for Comme des Garçons (1987)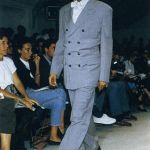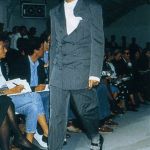 Before his art became the protagonist or background of thousands of collections and fashion campaigns, the Basquiat in the flesh walked the catwalk of Rei Kawakubo for the SS87 collection of Comme des Garçons Homme Plus. When he was invited to show for Kawakubo, Basquiat was at the peak of his career and friendship with Andy Warhol, who would die a few months after the show. The show demonstrated how an unconventional approach to casting, which also included artists and creatives and not just professional models, was able to create an iconic fashion moment.
2. Marc Jacobs brings grunge on the catwalk at Perry Ellis (1992)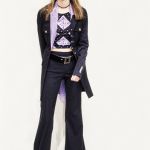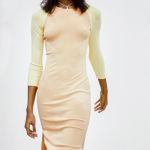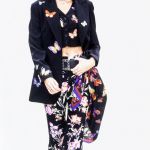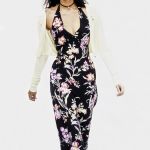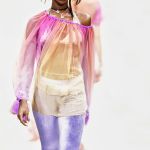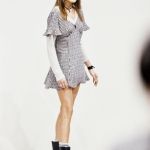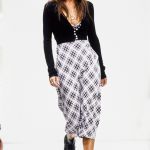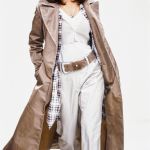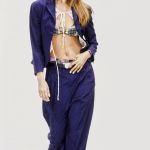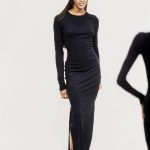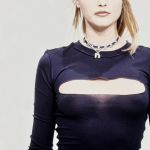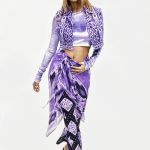 For Perry Ellis' SS93 show, Marc Jacobs decided not to change the cards on the table, but to turn the board to the ground and tear it to pieces. The decision led to his rapid dismissal from the brand but launched his career forever. In retrospect, his was a perfect choice: in '92 grunge was going strong, it was the most avant-garde musical genre, Kurt Cobain was a myth and he was redefining what it meant to be a rock star. Jacobs took that magmatic charge of youthful anger and translated it into an energetic, youthful and rebellious collection. And the most surprising fact is that that collection has not aged by a day, it could be worn and sold today with the same success that it had then. Thanks to that collection, the grunge-rock aesthetic entered the fashion world with full honors – and never left.
3. Calvin Klein's SS94 show with Kate Moss (1993)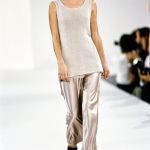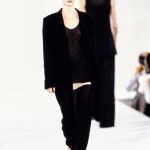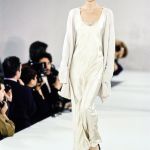 The history of modeling is divided into a before and after Kate Moss. In a world full of Juno supermodels, statuesque curves and chiseled faces, Kate Moss arrived as the embodiment of cool and atypical and casual beauty. Much of the aura of legend that surrounds her, derives from this period, from the photos of Mario Sorrenti and from the Calvin Klein campaigns that portrayed her minute and delicate together with Mark Whalberg. The turning point can be marked in Calvin Klein's SS93 show, which brought to the catwalks a soft and very simple fashion and a minimalism that responded remotely to Prada's SS93 show held a month earlier and solidified the waif aesthetic, of the lean and icy model, which would last for the rest of the decade.
4. Helmut Lang moves the whole fashion week (1998)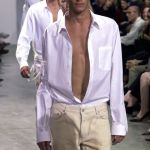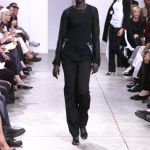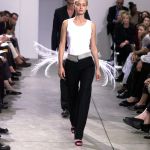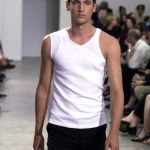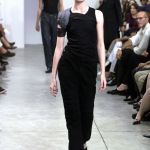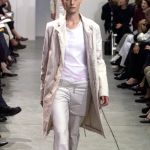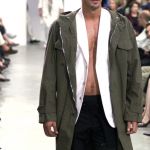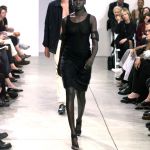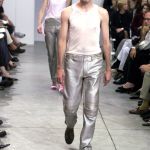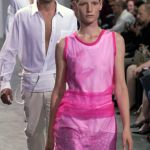 When Helmut Lang's turnover began to become more and more impressive, the designer decided to move to New York, where he still lives today, and to take his entire brand with him from his native Vienna. To «do what's right for [his] company», Lang decided to show his collection in September and not in November, thus showing his collections before the European ones, without asking for real authorizations from anyone – he simply communicated it to the press and buyers. Lang did not want to change the system, yet Calvin Klein and Donna Karan followed him and European fashion, dismayed, could not really do anything. Pierre Bergé, co-founder of Yves Saint-Laurent, called Lang an anarchist, but New York Fashion Week no longer changed its date and, even today, has remained the first on the traditional calendar.
5. Alexander McQueen shows during a hurricane (1999)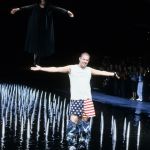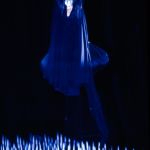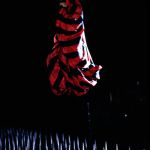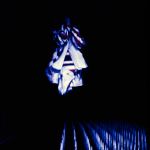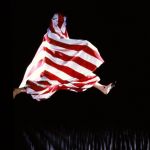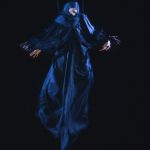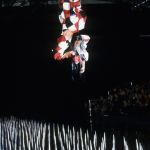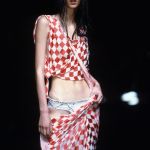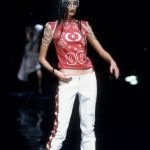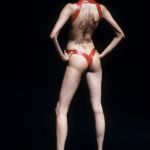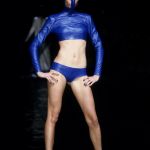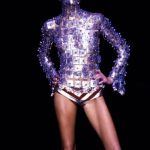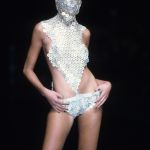 While Hurricane Floyd was flooding half the city, many shows were canceled at the last minute. This was not the case for Alexander McQueen who, with his titanic love for drama, decided to ignore the gusts of wind at 250 kilometers per hour and parade at nine o'clock at Pier 94, as planned, despite the fact that it was said that the Hudswon would break its banks and flood everything in moments. The catwalk was invaded by water, the collection paid tribute to Arab clothes, bondage, the world of wrestling. At one point spikes emerged from the water of the pool in the center on which a team of acrobats covered with long veils hovered as if suspended under the strobe lights. Finally McQueen himself came out and lowered his pants, revealing boxers on which the American flag was represented.
6. The first Rick Owens' show (2002)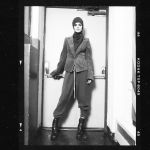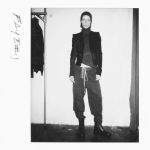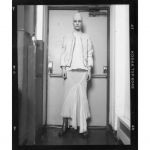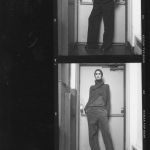 Until the early 2000s, for five long years, Owens continued to live and work in Los Angeles, gaining an increasingly large following of enthusiasts. September 2001 was supposed to become his month, but the September 11 attacks led to a cancellation of fashion week, which was postponed. The debut on the New York catwalks took place in February 2002, with the Sparrow collection. It was then that the whole world became acquainted with Owens' talent for cutting-edge drapery, for the composition of elongated and deconstructed silhouettes – as well as his immense sartorial talent for fabric manipulation. But Owens did not stay in New York for long: already in March 2003 his show appeared in the Paris Fashion Week calendar. «Who doesn't want to come to Paris if they're a designer?», Owens told Vogue. «It's the ultimate place».
7. Pyer Moss and the SS16 collection about police brutality (2015)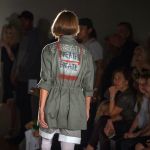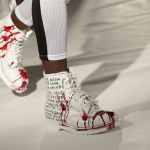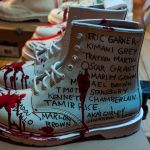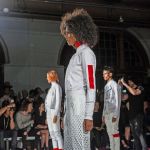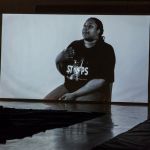 Kerby Jean-Raymond risked everything for the SS16. Instead of talking about bland concepts or ideas, his show began with a 12-minute video that included video testimony of several recent incidents of police brutality against African American people. Then the collection went on stage: decorations that reproduced blood stains covered shoes and jackets, writings that seemed to directly quote the episodes of police brutality were scattered on immaculate and futuristic garments. Fashion had entered that season of political awareness that would explode five years later after the murder of George Floyd, involving the whole world.
8. Il debutto di Raf Simons da Calvin Klein (2017)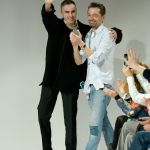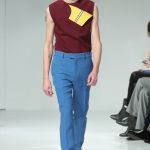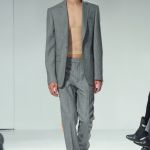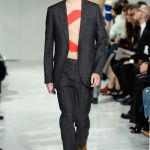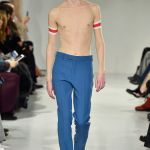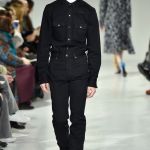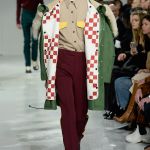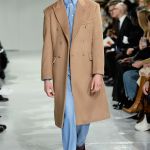 If Owens moved from America to Europe, many years later it was a European designer, following lang's trail, who had to move from Europe to America. It was Raf Simons, called to direct Calvin Klein for one of the most exciting two years ever experienced by the American brand. In hindsight, the relationship between Simons and Clavin Klein could not last because Simons was too conceptual a designer to run an ultra-commercial brand like Calvin Klein – but what Simons showed with the CALVINKLEIN 205W39NYC line in which the aesthetics of the United States, from cowboys to Warhol and 80s horror, was reinterpreted in a sophisticated and intellectual way, he had no real record in New York.
9. Rihanna's first Savage x Fenty show (2018)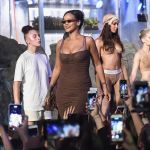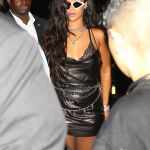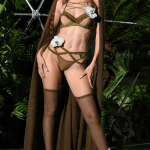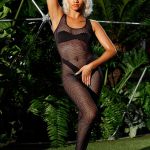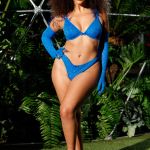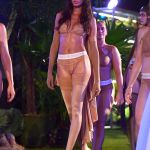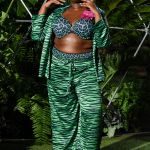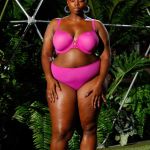 Concert, performance, fashion show – still no one has really been able to define what was the first Savage x Fenty show in Brooklyn, in September two years ago. It was a total phenomenon, certainly, an event that transcended the very idea of fashion show and front row, which mixed different media, different personalities – and all to show the world a collection that celebrated with an unusual joy for any fashion week the ideas of inclusivity, bringing to maturity a broader discourse with which the rest of fashion had to confront from then on.
10. Telfar Clemens' at Irving Plaza (2019)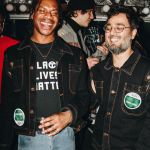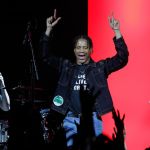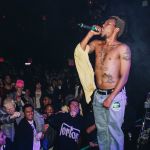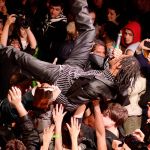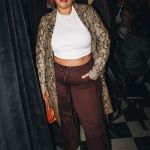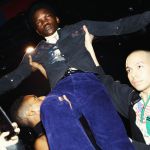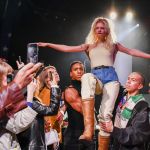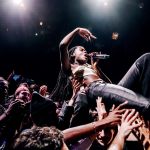 Telfar's show at Irving Plaza not only helped solidify Telfar's fame and prestige, but also represented the break with a fixed format for New York Fashion Week. Outside the location there was a two-hour line, over a thousand people were crammed into the moshpit of the venue while a punk rock band, a rapper and a soul singer accompanied the show with music. The models went up on stage and then threw themselves into the hands of the crowd that carried them like rock stars through the entire length of the location. To date, we don't remember a show that had the same level of epicness, the same energy and the same audience participation – but also no show that immediately became part of pop culture.