Scuba shoes or tech sneakers: meet Sunnei's new MILLECHIODI
The cult item of the brand's SS21 show
The MILLECHIODI sneaker had caught everyone's attention during Sunnei's SS21 show. Their bizarre shape, similar to that of scuba shoes, and their studs that evoked the world of technical sneakers had immediately become a symbol of the eclectic aesthetics of the brand, both unmistakable and indefinable. Last September, however, their actual release date wasn't known and has now been announced by the brand: MILLECHIODI will arrive in the brand's stores on May 4th and the brand has also let it know that it could become a mainstay of its future collections – a sort of Sunnei version of Margiela's Tabi.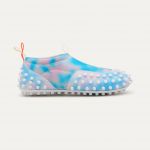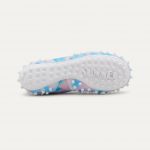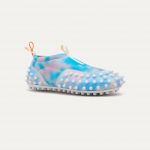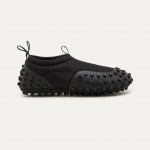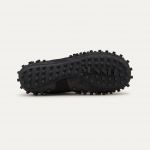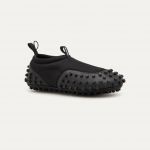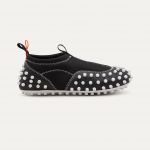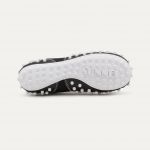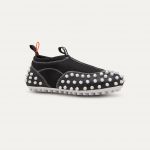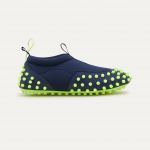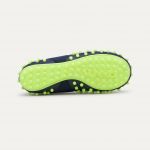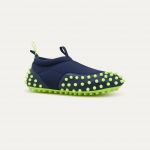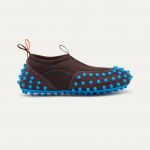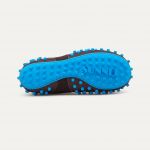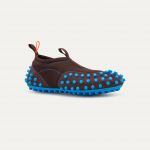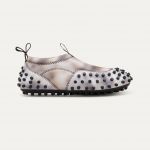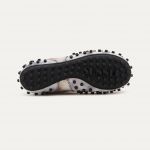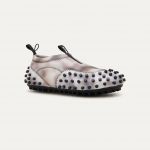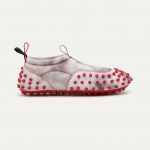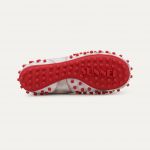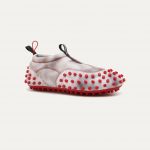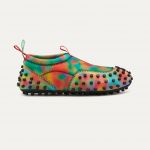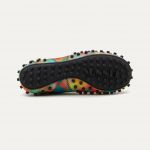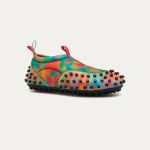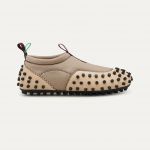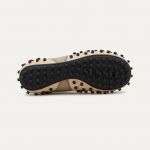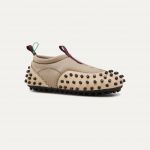 The aesthetics of the 1000CHIODI, seen at the show in boot version but released on the market with a low-cut silhouette, is halfway between a slipper, a technical sneaker and a avant-garde boot and is part of the trend of hybrid sneakers that will be trending this summer. The upper is built from a technical fabric with zigzag stitching and leather overlays that go from the tip to the heels. A series of rubber studs cover the entire lower part of the shoe replacing the outsole and ensuring grip on the ground.
The new Sunnei MILLECHIODI sneaker will be available online, in the brand's flagship and at selected retailers starting May 4th.