Where to buy the new Nike x sacai VaporWaffle
Available in the colorways "Dark Iris" and "Sesame and Blue Void"
Over the last few seasons, the collaboration between Nike and the Japanese brand sacai has become one of the most successful joint ventures for the Beaverton giant, in a partnership that has managed, drop after drop, to always give newsprint to silhouettes that have become futuristic.
This season won't be outdone, with the two partners working on a hybrid silhouette, born from the union between the innovative Vaporfly and the classic 1983 Pegasus, which takes shape in the Nike x sacai VaporWaffle. In this shoe, which combines the functionality and design of two silhouettes symbolic of the running world, the present and the past of this discipline merge, further elevated thanks to the upper, comfortable and stable, composed of inserts of suede, synthetic leather and nylon; to the sole, decorated as always by the waffle motif; to the double tongue and detail on the heel that made the collaboration between Nike and sacai immediately iconic.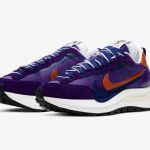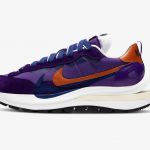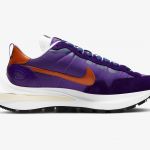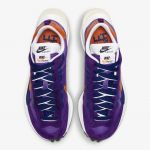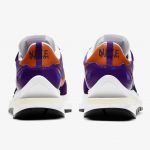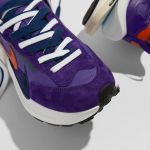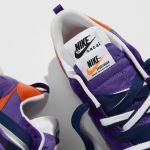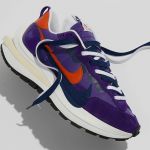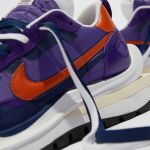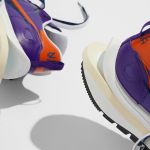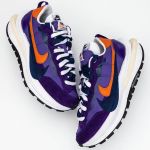 The sneaker is now proposed in two different colourways, the first "Dark Iris" plays on the contrast between purple, blue and orange, while the second, "Sesame and Blue Voide", prefers earth tones such as beige and mustard yellow, interspersed with blue accents. After being unveiled for the first time last August, the Nike x sacai VaporWaffle will be available in both colours from April 29 at a price of 180€.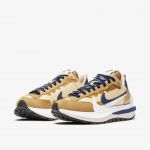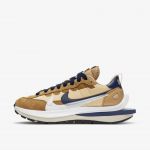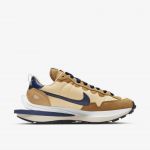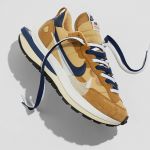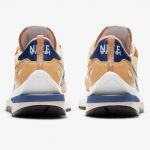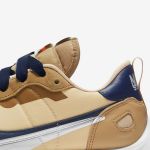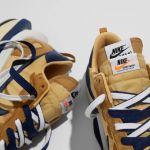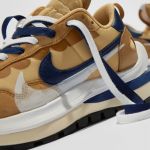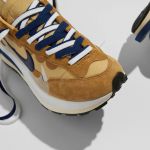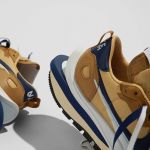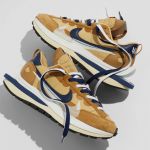 Below nss magazine has put together the list of retailers where the sneakers will be dropping.