Why it's time for a body positivity movement in menswear
Plus size menswear is an important conversation the mainstream fashion industry is yet to explore
For the past few years, the fashion industry has been witnessing somewhat of a slow revolution as it pertains to size, as the demand for body diversity on the runway has been increasing season by season within the womenswear sector. Although it is without a doubt that there is still a lot of work to be done, the past few runway seasons have been seeing more plus size female models on the mainstream runways such as Versace, Fendi, Marni, Alexander McQueen etc. However, while the conversation is currently ongoing in the realms of the womenswear industry, progress as it pertains to body positivity in the menswear world is still a discussion that the mainstream fashion industry has been yet to explore.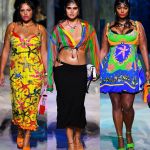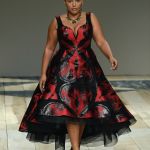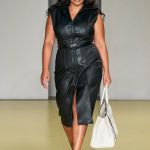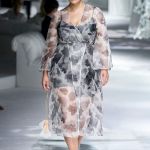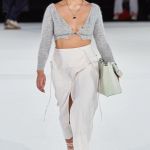 Across the four fashion cities, diversity reports have been recorded for the past few seasons by several platforms including The Fashion Spot, among others, but these reports are exclusively recorded on womenswear. It is undeniable that it was essential for the movement to begin with womenswear, considering that in today's society, women face the most scrutiny and are subject to most of the world's strict beauty standards. The body of a woman is policed much more heavily than that of a man, however representation in menswear is also just as important, and the industry has been complacent in acknowledging this.
The past few seasons of casting in menswear have visibly seen changes in age, race as well as more gender fluid or androgynous approach, however the body types that these garments are shown on, continue to remain the same — being slender & tall or muscular & tall. While the discussion has been happening for years, it hasn't taken centre stage in the mainstream fashion industry like we've seen with womenswear, which one may argue extends across several reasons. For many brands, the plus-size menswear world is unchartered territory, according to an article by The Guardian on the issues, there's a very little history of appreciation for different male bodies:
There is a long history of admiring shapely female forms: think of the voluptuous Renaissance portraits; the fuller figures revered in many African societies; or previous body-positivity waves in the 1960s and 1990s. Today's brands and media have history and context to reference – seeing women's curves as attractive is not an alien concept.For men, though, lean has always been in – from Da Vinci's Vitruvian Man and ancient Greek statues to the moustachioed Marlboro man and Diet Coke hunks. All these advertising folklore heroes have been chiselled gladiators of the modern age, there's simply a "dearth" of information about whether rounder guys could shift products. Brands know biceps sell, whereas rolls remain uncharted territory and are, therefore, commercially risky.
However, although this may be the reality of the history described, it is not an excuse that should define the present and furthermore the future, as those who have chosen to be more inclusive in this way have found success — a prime example being Rihanna's Savage x Fenty brand that included plus-size male models in their underwear drop last year and sold out within 48 hours.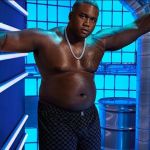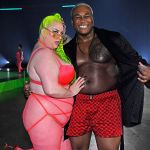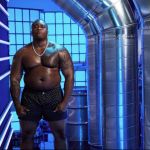 Throughout the years, the approach of the general media to male body positivity hasn't helped much in elevating the movement. It is assumed that men aren't supposed to care about how they look, and furthermore shouldn't be complaining, which is an issue that extends to society at large. Men are trapped by the invisible yet extremely relevant margins of masculinity – to admit weakness, discuss self-image or confess insecurity is an act of vulnerability, which men are not traditionally supposed to display, otherwise, their manhood and/or sexuality might be questioned. These standards have created a false narrative that men don't care much about their bodies when statistics show otherwise. Men spent an estimated $55 billion on grooming products in 2019, and according to a study by The National Association for Males with Eating Disorders, 25-40% of people with all eating disorders are males and a YouGov survey shows that younger men struggle with body confidence nearly as much as young women.
The role of the fashion industry in this conversation is fundamental, not just because of the unexplored profitability that exists within the plus-size markets, but also because the industry has a responsibility in framing a more inclusive picture for the next generation. In seeing strictly muscular and/or skinny men featured in the campaigns or on runways, a young man is then told by society that this is the norm of beauty that he should therefore strive towards at all costs. According to an interview in The Guardian with psychiatrist Professor John Morgan, "boys form opinions of what a desirable body looks like at around 11 or 12 – and teaching them about diverse frames would be a preventative measure similar to visiting schools and talking about the dangers of smoking," this is where mainstream fashion and media need to play their roles as teachers of this shift in mindset.