Canada Goose's new customization service
A series of personalized reflective details for outerwear and accessories
Customization is the new frontier of retail. Offering customers the opportunity to give a unique twist to the clothing they buy is not only a way to engage them and create a more unique item, but also a way to transform the purchase into a creative experience. A concept that Canada Goose has understood well and put into practice, launching a new customization service for both outerwear and accessories that will allow you to decorate your purchases with reflective appliques.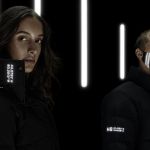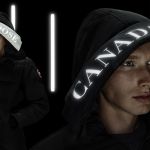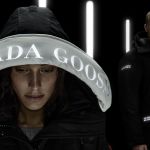 The choice of heat-sealed reflective detail follows the utility-first inspiration of Canada Goose, which declined these tactical elements in seven different options, applicable to parkas, duvets, gloves and masks: monograms, coordinates, a combination of monograms and coordinates, a box framing them, a label with the name of the owner, a production label and a with made in Canada writing. The new customization service coincides with Canada Goose's launch of customized cap finishes, available in two different sizes: the more classic Notched Trim, and the Reflective Trim, available in five colourways, includes the "Camo" and the "Black Camo".
The new customization service is already available in selected Canada Goose stores globally and in the Milan store starting from December 2020. Interchangeable hood coatings are available in-store, online and at selected retailers.