Gap to close 225 stores
The American brand is the latest label to be affected by the fast fashion crisis
After H&M, COS and Zara, another name in the fast-fashion world has announced the closure of several of its stores after a decline in sales due to the COVID-19 pandemic. After a drop of 18% in the second quarter of 2020, Gap has in fact made official its intention to close 225 stores, with the possibility of increasing the number during 2021. However, this loss does not concern online sales, a field in which the brand has seen a growth of 95% only in the last quarter, also thanks to the sale of masks that would have earned about 130 million dollars.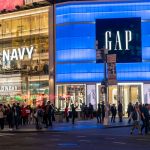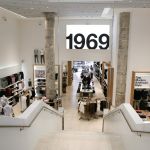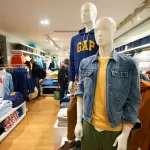 Founded in 1969 by Donald and Doris Fisher, the Gap brand is the largest speciality retailer in the United States and the third-largest worldwide, preceded only by the Inditex Group and H&M. Despite its 3,727 stores around the world, in recent years the company (which also includes Banana Republic and Old Navy) has struggled to find its commercial dimension in a sector that is constantly evolving. This is also why the brand put great relevance on the ten-year agreement that will bring Kanye West and his brand Yeezy to collaborate for a line of basic garments for men, women and children.

In reality, basics have always been the speciality of the American brand, which instead of trying to imitate at all costs the latest and trendiest piece seen during the fashion week has always worked on the simplicity and iconicity of its garments. It is precisely on this basis that the rebirth of fast fashion brands will be fought. Between H&M committed to collaborating with Highsnobiety and Gap with Kanye, it seems that the possible rebirth of one of the industries most affected by the COVID-19 pandemic could start from the basics.