Louis Vuitton's new Monogram camping tent
When hiking gets a luxury makeover
The history of Louis Vuitton is rooted in the idea of travel. Since the opening of the first store in 1854, Louis Vuitton Malletier, in rue Neuve-des-Capucines, its trunks have become a symbol of high society and, over time, a timeless sign of luxury, elegance and craftsmanship.
After Hemingway's library model, the one made for the tea service of a maharaja, the recent sneaker box and the classic model in Monogram or Damier canvas, the most iconic item of the French brand is currently back in two new versions: Monogram Mirror and Monogram Cloud. The first, made of shaded blue canvas, evokes the sky on a sunny day, while the Monogram Mirror reflects the light like a mirror of water. Each piece, created in Asnières, Louis Vuitton's first and historic atelier in France, celebrates the House's traditional savoir-faire even in the small details such as the blue/white leather lozenges or the calfskin upholstered interior that encloses pockets and cotton straps.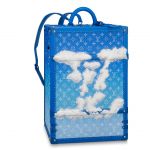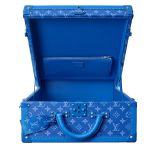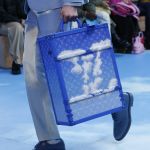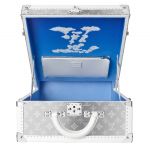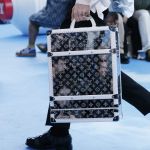 Presented for the first time during the FW20 men's fashion show, the new backpack trunks revisits the idea of travelling intertwining it with new and contemporary trends, first and foremost the return to the outdoors and the rediscovery of hiking. For this reason, inside these extra luxurious accessories can contain a real camping tent in water-repellent fabric, of course, decorated in LV style: outside with the famous Monogram created in 1896 and inside with the soft clouds that debuted in the autumn collection.