Everything you need to know about Rihanna's first book
For the past five years, the singer has been compiling a visual autobiography which she will release this month
In the world of pop culture, Rihanna is one of the three names that sits on the thrones of the holy trinity of modern day female music, alongside Beyoncé and Nicki Minaj of course.
The Bajan singer's story is one known and celebrated by many: having officially moved from Barbados to the US at just the age of 17, she soon signed with Def Jam Recordings and released her first hit single Pon De Replay as a part of her debut album Music of The Sun (2005), and the rest was history. Since then the artist's image has gradually evolved and she has managed to keep the attention of the public as we all watched in fascination, as she transformed into the Good Girl Gone Bad (2007) with singles like Umbrella and not long after officially established her status as a sex symbol with songs like We Found Love from her album Talk That Talk (2011). Today the artist is a proud recipient of 9 Grammy Awards , 12 Billboard Music Awards, 6 Guinness World Records and many others, and is the owner of billion dollar fashion operations like Fenty Beauty & Savage X Fenty.
All of this journey and much more is set to be documented with intimate moments from her life and creative journey in the artist's first visual autobiography published by Austrian publisher Phaidon Press. With 504 pages and over 1,000 images that include shots from her childhood in Barbados, to intimate family moments, iconic fashion moments and worldwide tours, the 15 pound book portrays Rihanna as the musician, performer, designer and entrepreneur we know and love.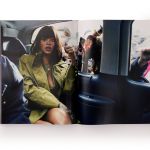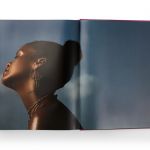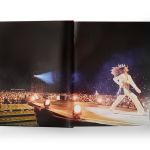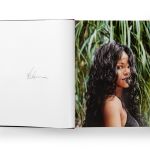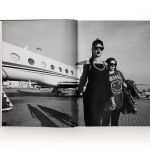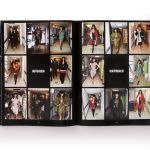 "I am so excited to share this collection of incredible images. I'm very grateful to the talented photographers and artists who contributed. We've been working on the book for over five years and I'm really happy to be able to finally share it with everybody," commented Rihanna.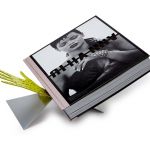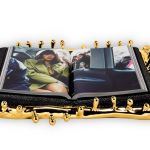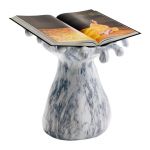 The book will officially be released on October 24th, and will also be available in three luxury editions as a collaboration with artists The Haas Brothers: "This Sh*t Heavy" which will include a custom designed bookstand inspired by Rihanna's hands; The Luxury Supreme Edition (already sold out) that has been signed by Rihanna, includes a special matte black book cover and a specially designed 18-carat gold coloured bookstand; and The Ultra Luxury Supreme edition (already sold out) includes the special matte black cover and a custom marble bookstand.