The new Bottega Veneta
How Daniel Lee turned the company into a cult brand
June 2018. After 17 years, Tomas Maier leaves Bottega Veneta. As happened with Alessandro Michele at Gucci, Kering decided to hire a semi-unknown designer with long experience working for a brand in its portfolio, Daniel Lee, to succeed the German creative.
Daniel who? This was the first reaction of most people when they heard the name of the 32-year-old Englishman. The details about him were few. We know that he graduated from Central Saint Martin, that he cut his teeth at Maison Margiela, Balenciaga, Donna Karan and, above all, that for 7 years he worked in Celine's creative team as director of prêt-à-porter design.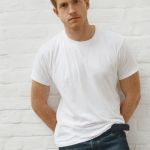 Founded in 1966 by
Renzo Zengiaro
and
Michele Taddei
(and then run by his ex-wife, Laura), the company was acquired by Kering in 2001, which led to its success, recording double-digit growth from 2005 to over a billion euros in 2015. These exciting results did not last for long, in the fourth quarter of the same year, profits were reduced and Bottega Veneta entered a slowdown phase. According to analysts, it became a sleeping giant penalized by its extremely exclusive image and its strong dependence on Asian market, its limited diversification of its range and its perceived lack of creative rejuvenation. It was necessary to change course. If Maier supervised the brand's transition from a specialist in leather goods to a fashion house also famous for its ready-to-wear, Daniel Lee's objective was to renew the brand's image, introducing new creative codes capable of attracting even a younger generation, but without forgetting the distinctive language that has always characterized BV: craftsmanship, quality and elegance.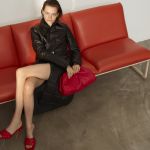 Lee's approach to his new job has been gradual. His first step was to edit the SS19 pieces, created by the in-house design team before he arrived, just enough to infuse them with his aesthetic; while his second step was to unveil the lookbook of the Pre-AW19 offer. The end of January was marked by the arrival of his first advertising campaign for Bottega Veneta. Tyrone LeBon's camera lens literally revealed the designer's new creations in a series of sensual, relaxed, almost spontaneous shots set in Ischia.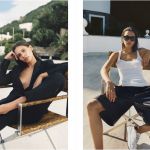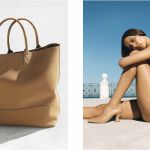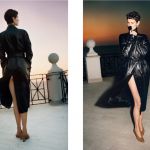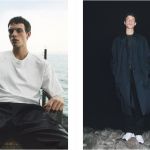 Just these first shots and Daniel was considered the answer to the prayers of all the fans who were orphans of Celine after the abandonment of Phoebe Philo and the stylistic change made by Hedi Slimane. If until a while ago women and a few men who suffer from PPSD (Post-Philo Stress Disorder) had to be content to regret the old days by staring at the posts from the nostalgic @oldceline account, since this moment they could face the future with the creations of Lee who, happy to win all this market segment, is a candidate to enter among the big names in fashion. New Bottega Veneta becomes synonymous with Old Celine. Jess Cartner-Morley, an associate fashion editor of The Guardian, commented:
"There were definitely elements in that Bottega Veneta Pre-AW19 collection that were aimed straight at the women who were wearing Céline when Daniel Lee was there with Phoebe. But what was exciting about it is that it wasn't just a Céline retread – we've seen enough of those over the last decade. Much of the excitement around Lee's debut offering stemmed from the feeling that, as well as being filled with beautiful, wearable pieces, it also 'captured something of the emotional tone that was unique to that era of Céline, which was a grown-up way of dressing that was just as refined as the old codes of ladylike dressing, but so much more interesting and modern."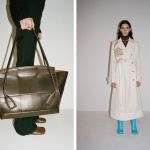 In February for Lee it was time for his real debut on the catwalk. His FW19 collection has rewritten the house's codes and transformed them into something enveloping, sensual, energetic. The unmistakable woven motif, the symbol of the Venetian brand, was applied to blazers, dresses, trench coats, bags and shoes, showing how tradition, craftsmanship and minimalism can be contemporary, even daring.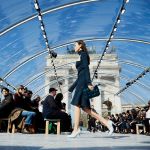 A new era has begun at Bottega Veneta. The press, the public are enthusiastic. The reactions to the work of the new creative director were so positive that Net-a-Porter's global purchasing director, Elizabeth von der Goltz, identified the brand as a key strength for the season, capable of driving trends (and even millennia) towards a more adult and refined way of dressing. Even the internet has gone crazy for Englishman creations, especially for the accessories. If you've shaken Instagram in the last few months, you've certainly already seen its square-pointed mules and bags (Cassette, Marie, Maxi Cabat and Pouch) popping up among the feeds, worn by celebrities and influencers.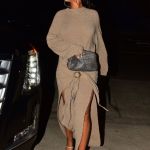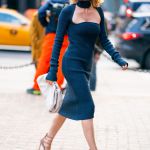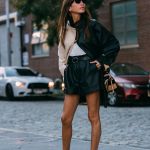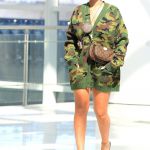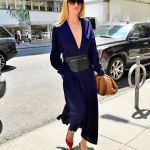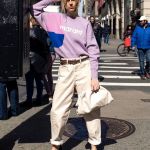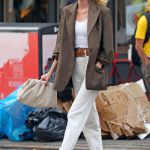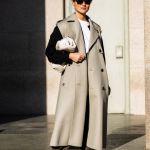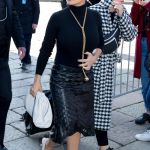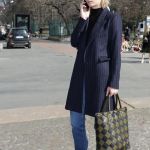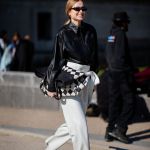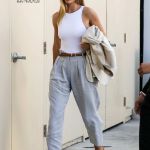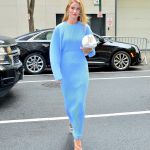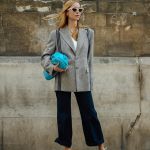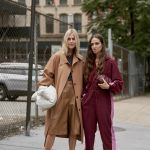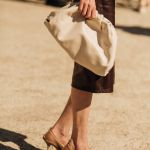 It was the web that consecrated Daniel Lee as the designer of the moment. Much of the credit was given to an IG account called @newbottega, a sort of digital archive dedicated to the work of the British designer and managed by Laura Rossi, a fashion design student at Polimoda in Florence. Here the images of the garments and accessories created by the British designer have gained over 84,000 followers (many shared with the "twin" @oldceline account).
After a little less than a year, Lee's choice as creative director of Bottega Veneta proved to be far-sighted. The designer with experience under Philo's tutelage and with his natural talent is the right man in the right place. His luxury craftsmanship, bold, minimalist, sexy and modern confirms Bottega as the discreet brand for which, as one of its old slogans said, "their initials are enough", but gives it a twist perfect to attract new fans. All the attention is focused on Lee's next fashion show at Milan Fashion Week. Will the English guy be able to maintain expectations?