The fifth edition of KICKIT is coming
Sunday, May 5 at Atlantico in Rome
This Sunday returns the Roman event dedicated to the sneaker and streetwear world.
Kickit, now at its fifth edition, this year is dedicated to the emerging fashion designers and to Made in Italy. This year's edition is in fact focused on young and emerging creatives who are trying to turn their passion into a job. Their innovative and fresh artistic vision meets the great craftsmanship of Made In Italy, giving life to incredibly crafted and designed pieces. The new designers will have the chance to showcase their creations along with the products of giants of the industry, like BAPE, Nike, adidas, Yeezy, Diadora, Asics, North Face and many others.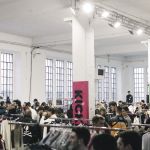 But Kickit is more than just a market, it can boast a rich schedule of events, talks and workshops, as well as international guests. Three are the workshops not to be missed. The first is dedicated to an absolute novelty,
crafting
, a lab that will give you the occasion to create your own sneaker from scratch, starting just from the upper. To guide the workshop there will be
Micheal Cutini
, artist and designer, who works as junior sneaker designer at Santoni and as hybrid sneakers creator for Highsnobiety. The second workshop will, on the other hand, focus on
tie-dye
, and this time there will be Enrico Sorbini of
Est Clothing
to take you to the discovery of this technique. Finally, Roberto Mastrella of the brand
Fenomeno
will help you in the creation of a customized cover up for your sneakers.
talks
, a unique occasion to learn more about the streetwear world in all its aspects. This year will see the presence of
Giulia Castagnoli
, young Italian graphic designer who has already collaborated with brands with the likes of Nike and Converse;
Vanessa Castillejo, Spanish DJ and trendsetter, founder of Urban Women's Club; and the three founders of NOUS (Enson Malbranche, Marvin Dein and Tarek Amoura), the exclusive Parisian shop that has taken up Colette's legacy. Among the moderators, you'll find also our
Ilaria Bigg.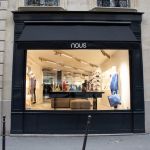 Among the
guest stars
who will take part in this year's edition of Kickit, there is
Jeffrey Jewell
, albino Congolese model and DJ, advocate for themes like the albino genetic diversity.
Estevan Oriol
, photographer, director and author of the book
This is Los Angeles
.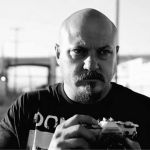 Representing the union between streetwear and art will participate
Patrick Eduardo
, graphic designer and author of refined calligrammes, and
Jinzo
, who makes unprecedented masks using sneakers.
Kickit will take place Sunday, May 5 from h 10 to h 20 at Atlantico in Rome, via dell'Oceano Atlantico 271D. Click here to purchase the tickets and participate.