The new Chanel skateboard is priced $7.700
Luxury skateboarding
Whoever said that style is priceless has never read Chanel's latest skate deck's price tag. Yes, because the luxurious object will pay out to those who want to look like the coolest of their crew the sum of $7,700. Released as part of the accessories of the SS19 collection, this item, in addition to the possibility of "lightly" affecting your bank account, boasts a minimal-chic look: black lacquered wooden structure, Chanel logo inlaid on the upper part, the characteristic matelassé motif of the Maison on the back side and white wheels.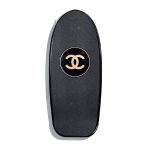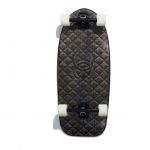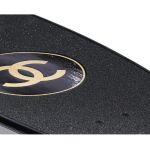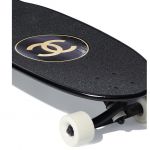 The French brand also focuses on understatement for another sports product just launched. It is a silver metallic surfboard in aluminium, glass and polyurethane, embellished by the decoration of the double "C" at the end. A perfect accessory sold for "only" $8,900.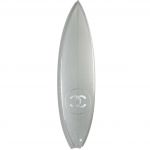 After all, for the last show, didn't Karl Lagerfeld transform the Grand Palais in Paris into a beach full of real waves, sand and lifeguards?
You can find both the skateboard and the surfboard on the official website of Chanel.