The 5 faces of Rimowa
Selected to celebrate the 120th anniversary of the brand
Rimowa celebrates its 120th anniversary with the launch of a brand new advertising campaign that promotes the idea of talent, talent as synonymous for an endless journey, underlining that nobody can build a legacy, something that leaves its mark, something to pass on, while remaining stopped.
The project, entitled Never Being Still, features the global ambassadors of the brand: tennis player Roger Federer, designer Virgil Abloh, model and activist Adwoa Aboah, international chef and restaurateur Nobu Matsuhisa and jewelry designer at Dior Men and creative director of Ambush Yoon Ahn. On the selection of these names, Hector Muelas, Rimowa's chief brand officer, said:
"We selected a group of like-minded travelers that have embarked on ambitious, lifelong journeys, and that happen to be authentic Rimowa customers. Despite the differences between each of those personal stories, there's a shared belief that mastery is a never-ending process, and that travel is a powerful vehicle to make a mark in the world."
Let's get to know better these five testimonials.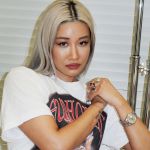 Yoon Ahn is considered the coolest designer of the moment, hired by Kim Jones for Dior and co-founder of Ambush, a Japanese brand adored by rappers and stars like Rihanna, M.I.A., Lady Gaga, Pharrell, Jay-Z and Kanye West, for its ability to mix subcultures taken from the street with the purity of oriental design, the same characteristics that makes Yoon's work special and hype.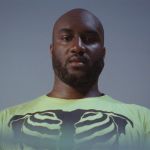 If there is a designer in the spotlight in recent years, that is definitely Virgil Abloh, founder of Off-White and LV's new creative director, a multifaceted talent who was able to create a new language to interpret the tradition also through a series of versatile and successful collaborations with cult labels such as Nike or Ikea.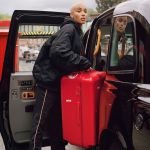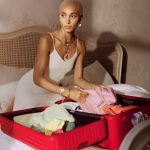 Adwoa Aboah is the model that is helping to redefine the standards of traditional beauty, not only with her unique and atypical appearance, but also through Gurls Talk. The desire to clear the taboos around mental health, free sexuality, body shaming, are just some of the issues that are important to this movement that fights for and with women of any age and social background, in order to create a space for sharing and dialogue.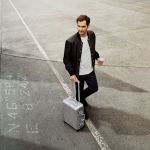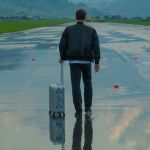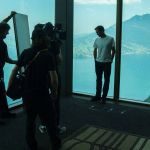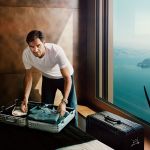 Roger Federer is one of the greatest tennis champions of all time, animated by a constant desire to improve, to look ahead, not to be satisfied with the extraordinary results already achieved.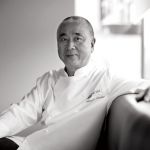 The name of Nobu Matsuhisa is synonymous with high quality Japanese cuisine, anywhere in the world. He's the chef who changed the concept of sushi in the West after the opening of his restaurant in Beverly Hills in the late Eighties, making the world fall in love with this kind of cuisine.
Each of these celebrities collaborated with a director to create a unique and personal short film, focused around the emotional response that each creative has with the journey, realized through conceptualized interpretations of the theme. The most disparate narratives were born, ranging from Abloh's habit of always making a mid-flight call to Aboah's fight with depression, fought through regular journeys.
Take a look at the campaign videos to enter the world of Rimowa here: