Diorodeo: The Ultrachic Amazons of Dior
Let's take a look at the Cruise 2019 collection designed by Maria Grazia Chiuri
Dior's Cruise 2019 collection is a sophisticated tribute to the escaramuzas of Mexico, riders competing in rodeos dominated by men, but also an od to the magical Chile, told by Isabel Allende in "The House of the Spirits".
At the historic Grandes Écuries stables of the Domaine de Chantilly, Maria Grazia Chiuri presented a host of ultrachic riders dressed in equestrian suits, khaki-colored suits, overcoats and blousons with Toile de Jouy reinterpreted designs, leather bar jackets, men's shirts, maxi skirts in Chantilly lace, maxi embroidered belts, combat boots and sneakers, leather gloves, bags with tassels and big hats made by Stephen Jones.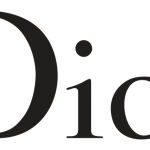 The iconic Saddle Bags, the J'Adior shoulder strap, and the Book Tote are unmissable and, for the occasion, they conform to the ethnic mood thanks to folklore patterns and colored embroidery.
Another highlight of the cruise was the jewels, like the brass earrings with the "J'Adior" logo combined with the asymmetrical earring with "Tribales" studs and the long dangling earrings with lion or monkey motifs wrapped around the pearls; like bracelets and necklaces shaped like bridles with double chains adorned with horse heads and monkey pendants.