How much do Italian sneakerheads spend on their shoes?
We teamed up with the LacedUp community to challenge the biggest sneakerheads
It's not always easy to talk about sneakers.
Sneakers aren't just shoes you use to train, for P.E. at school or just because they're comfortable. Sneakers aren't only for men or for women, nor a disposable item. They are the symbol of past, present and future generations, real icons and a true passion for lots of people. Fashion, sport and street culture blend in together with sneakers.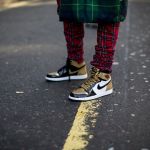 Today more than ever, the "sneakerhead" concept is everywhere, spreading through social media and online communities between young and older enthusiasts alike. This shows the importance "sneaker esthetes" are gaining day by day in the fashion industry and the fact that they are representative of a massive phenomenon that affects our everyday lives.
We joined forces with the LacedUp community to discover what sneaker enthusiasts consider an absolute must have and how much they are willing to spend on their favorite sneakers, such as the Jordan 4 x Kaws. From the ultimate wish list to the hot grails, here's what they told us!
"I spent 1ooo euros on the Jordan 1 off white... that's like 3/4 of my salary. I'd never have thought I would spend so much money on a pair of shoes, but it was an itch I had to scratch, I wanted them so badly" Frederick G. Kwame

"450 euros on the Blazer x OW, but I would spend a patrimony just for the Red October!" Lorenzo Moramarco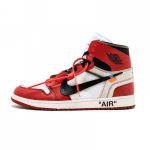 Crazy Sprees
Nike Mag (never out of the box) ~ 8700 € - Kola Tytler
Yellow lobster 3200 $ - Mike Frutto
Jordan 4 x Kaws OG + Black 2000 € - Andrea Mirabella
Jordan 4 X Kaws 1100 € - Matteo Montesarchio
Jordan 1 Off-White Chicago DS 1000 € - Frederick G. Kwame
Jordan 1 Top 3 650 $- Ludovica Vincenzi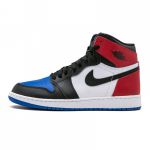 Most Wanted
#1 Nike x Off-White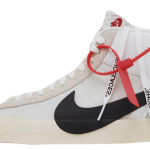 Nike Air Force 1 550 € - Luca Bazzucchi
Nike Blazer 450 € - Lorenzo Moramarco
Nike Air Max 90 430 € - Gianfilippo Dal Poggetto
Nike Air Max 97 320 € - Riccardo Franco
#2 Air Max 97/1 Sean Wotherspoon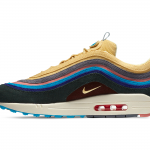 525 € - Pietro Camponeschi
440 € - Lodovico Mola
400 € - Alessandro Belli
370 € - Luca Vassallo
350 € - Swoosh Fabricio
Bucket List
6000 € NY Pigeon - Mike Frutto
2500 € for the Mars Yard - Filippo Guizzardi
1300 € for the GL3 x LAMJC / 1200 € for the Zillion asics - Andrea Procida